One of the last built McLaren F1 super cars for sale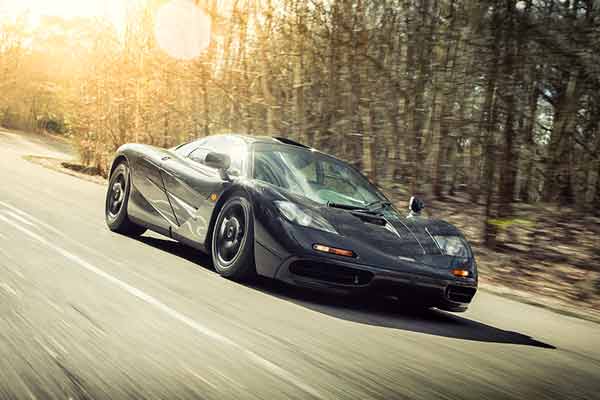 Chassis #069, one of the very last built McLaren F1 supercars is for sale through McLaren's Special Operations division
McLaren only built 64 examples of the F1 between 1993 and 1998, yet the F1 is undoubtedly a landmark car in the history of the supercar and (arguably) the car that many enthusiasts would hold as the greatest supercar of all time.
Developed by McLaren at a time when their F1 cars ruled the world's racetracks, the F1 was designed by legendary motorsport designer, Gordon Murray, the man who designed those dominant racing cars.  With a top speed of 242.8mph, the McLaren F1 held the record for fastest production road car for more than 20 years.  Even today, in a post Bugatti Veyron world, the McLaren F1 still holds the record for the fastest naturally-aspirated production road car).
The roots of McLaren Special Operations date back over 20 years to the days when the McLaren F1 road car was in production. Back then the MSO team looked after servicing and maintaining McLaren F1s for owners the world over, a task they still do to this day.  They also broker the sale of F1's, which is where chassis #069 comes in.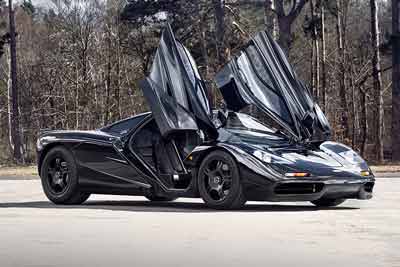 Chassis #069 was the 60th model built at the Woking factory and one of only six cars to leave the factory gates in 1998.
Described as being in factory condition, having covered less than 2,800 miles since new.  Finished in Carbon Black, with stealth-finish 17-inch centre-locking magnesium wheels.  Inside, the famous central drivers seat is finished in black and red leather, with the dual passenger seats upholstered in Alcantara.
McLaren F1 chassis #069 is UK registered with all UK taxes paid.  The car comes with all the desirable collector-car extras including fitted luggage, a complete Facom titanium lightweight tool kit, all books and literature (including the correct numbered LM Edition of the 'Driving Ambition' McLaren F1 book) and limited edition McLaren F1 owner's watch.
Back in 1993 when the car was release a new McLaren F1 cost £540,000, making it the most expensive new production car on sale.  Today that price looks like money well spent.  Prices are on the rise, with the very best cars commanding prices well into seven figures.
Further details of McLaren F1 #069 are available from specialoperations@mclaren.com