James Bond's Aston Martin DB10 sold for £2.4m in aid of charity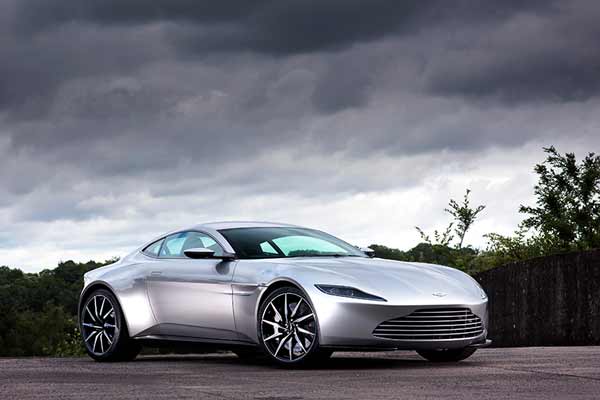 A rare Aston Martin DB10 sold by Christie's at auction in London last night, made especially for the latest James Bond film, Spectre, raised a very impressive £2.4m for charity.
This was the only opportunity to own the ultimate piece of James Bond memorabilia as no other Aston Martin DB10 has been made available for public sale.  After tense and exciting bidding the final winning bid rested on an amazing £2,434,500.
The Aston Martin DB10 was made to celebrating Aston Martin's half century association with the James Bond character that started with the iconic DB5 starring in Goldfinger 1964.
Production of the DB10 was limited to 10 models of this completely bespoke sports car.  The car was developed in-house at Aston Martin's Gaydon headquarters in and hand-built by the designers, engineers and Aston's craftspeople especially for the Bond film, Spectre.
Eight of the ten cars built were modified for filming, but two of those produced were kept back as show cars for display purposes only and the DB10 auctioned is one of them.
The DB10 is more than just a flight of fancy though, Aston Martin claim the car's design gives us a glimpse of the future design direction for the next generation of Aston Martins.
The money raised by the auction of the Aston Martin DB10 sold will benefit Médecins Sans Frontières – a global humanitarian aid organisation that provides medical care and support to victims of armed conflict, epidemics and other disasters.
Aston Martin CEO Dr Andy Palmer. "The DB10 is one of the rarest cars ever created. Only 10 will ever be made and this is the only one that will be made available for sale. It's great to see this DB10 raising vital funds for Médecins Sans Frontières".
'James Bond Spectre – The Live Auction', was a unique collection of 10 lots, celebrating the release of the 24th Bond film, Spectre, on Digital HD, Blu-ray™ and DVD.   A further 14 lots are available in the online sale which continues until 23 February.
Read our original story
James Bond's Aston Martin DB10 for sale in Christie's auction