James Bond's Aston Martin DB10 for sale in Christie's auction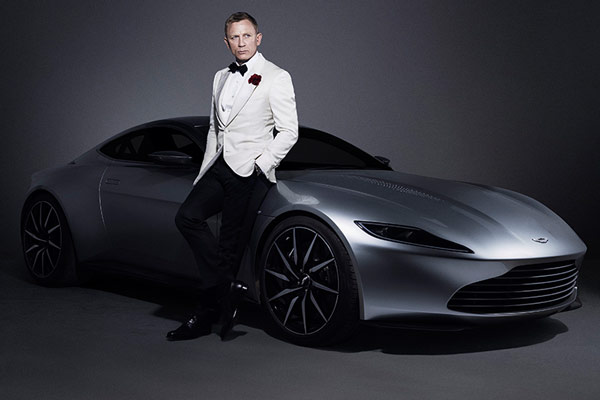 An Aston Martin DB10, the car created exclusively for James Bond in Spectre is to be auctioned by Christie's on 18th February with all proceeds donated to the charity Médecins Sans Frontières.
The Aston Martin DB10 sports car was made to celebrate Aston Martin's half century association with the James Bond series, which started with the DB5 back in Goldfinger in 1964.
Aston Martin DB10
The DB10 gives a glimpse of the future design direction for the next generation of Aston Martins.  Production was strictly limited to ten examples of this very bespoke sports car which was developed at Aston Martin's Gaydon headquarters in the UK for the Bond film, Spectre, released in 2014.
The DB10 features a 4.7-litre V8 engine and six-speed manual gearbox. The car features an all carbon fibre exterior, while the interior is handmade by Aston Martin craftsmen and women from leathers, carbon fibre and aluminium.
Most of the DB10s were modified for use in the filming of Spectre, but the DB10 offered at Christie's is one of only two "show" cars, which were left unmodified and used for display purposes.  This car starred at the Spectre world premiere at the Royal Albert Hall in London and has been signed by James Bond actor Daniel Craig.
The Aston Martin DB10 for sale at Christie's auction in aid of Médecins Sans Frontières, is the only DB10 sports car to date to be made available for private ownership.
Spectre – The Auction
'Spectre – The Auction' celebrates the release of the 24th Bond film on Digital HD, Blu-ray™ and DVD.  On the day 24 special auction lots will go under the hammer for charity, led by the Aston Martin DB10.
The auction takes place on 18th February at Christie's King Street auction house in London.
To register for the auction please E-mail .
Further information about the auction can also be found at Christies website.