Beaulieu motor museum hosts largest UK Messerschmitt car rally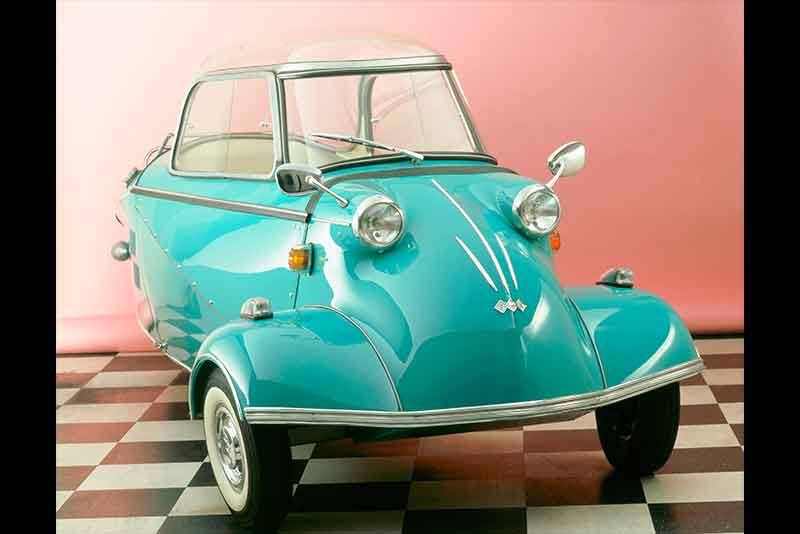 On Saturday 1st August The National Motor Museum at Beaulieu hosts the largest ever UK Messerschmitt car rally of both three and four wheeled Messerschmitt bubble cars
Visitors to Beaulieu National Motor Museum on August 1st 2015, will get the chance to see a collection of rare Messerschmitt Bubble cars.
The Messerschmitt car rally is being held as a tribute to Ken Piper, Club President of the Messerschmitt Owners Club (MOC) who last visited the Beaulieu National motor museum with the club back in 1994 and returns to celebrate 21 years since the original event.
Ken Piper, now in his late eighties, was been a very successful works driver, winning races, rallies and trials in his beloved Messerschmitts (as well as other cars) during his long career.  Ken will also be displaying Messerschmitt memorabilia and items from his racing career.
Over 50 Messerschmitts from the UK, Holland and Germany, will be arriving in convoy at 10.15am to assemble in the grounds of the National Motor Museum and take part in the rally.
The display will including some very rare and valuable examples of Messerschmitt bubble cars.  Only 17 Messerschmitt Tigers were originally sold in the UK and many of the survivors are expected to attend.  Fans can also expect to see four-wheeled TGs  and three-wheeled KRs.  In all there will be over £2.5 million or more of Messerschmitt micros on display!
Beaulieu's visitors will have a unique opportunity to talk to current owners, get close to these very unusual cars and maybe even sit in one.
Find out more about the Messerschmitt car rally at the Beaulieu National Motor Museum website