Silverstone Auctions – Silverstone Classic 2016 sale preview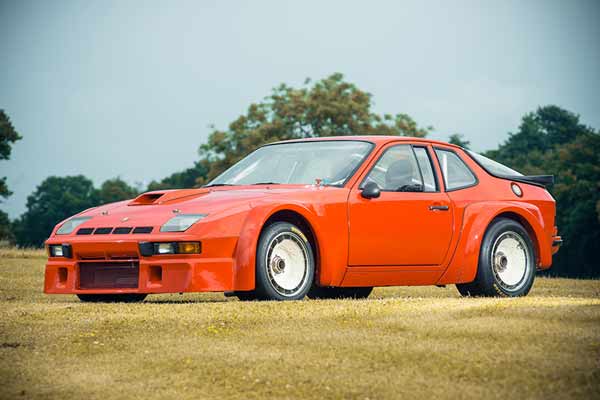 In our Silverstone Classic 2016 sale preview, carphile.co.uk takes a look at some of the most exciting cars for sale at Silverstone Auctions sale next weekend (28th-31st July)
This is a popular sale with some rare and interesting lots.  Over 150 classic road and racing cars will go under the hammer between 28th and 31st July.
First up in our Silverstone Classic sale preview is an incredibly rare Porsche 924 for sale.
1981 Porsche 924 Carrera GTR for sale
2016 is the 40th anniversary year of the 924.  While Porsche-purists may have snubbed the entry-level 924, the Carrera GTR is a different beast indeed.
Porsche only sold 17 924 Carrera GTR's to private customers worldwide.  Each costing a cool $75,000.  The Carrera GTR is holy grail among Porsche 924 enthusiasts.
A car bred for competition.  Each came fitted with a fully integrated roll cages, adjustable competition suspension and four-piston brake callipers taken straight from the 935 racing car.  The engine was a modified version of the standard cars 2.0 litre 4-cylinder, delivering a whopping 375bhp.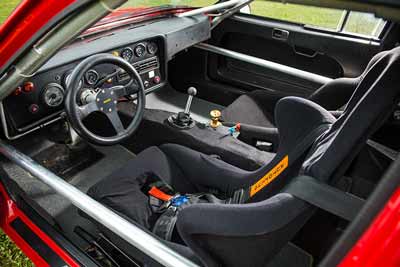 Weighing just 930 kilos, the Carrera GTR was good for 180mph flat out and 0-60mph in just 4.7 seconds.
Even more incredible is that this 924 Carrera GTR has covered just 109 kilometres in the last 35 years.
Delivered new to Japan in 1981 (one of two GTR's delivered to the country). The Japanese businessman who bought it for his private collection only drive the car only a handful of times on the Suzuka and the Fuji Speedway tracks.  Each time he diligently kept a record of the distance travelled at each track day.  The car covered just 109 kilometres in the first seven years of ownership.
After each outing the 924 was carefully tucked away in his two-storey garage.  Removed once a year for servicing (travelling by trailer of course) before being brought back and placed safely in the garage.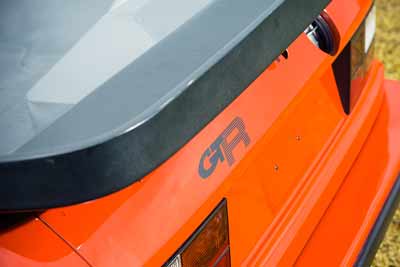 As a result this car is perhaps the most original Porsche factory race car for sale in the world today.  This Porsche 924 Carrera GTR goes under the hammer at Silverstone Auction's Silverstone Classic 2016 sale, at an estimate of between £475,000 and £575,000.
The whereabouts of this 1961 Jaguar E-Type Series 1 Roadster, chassis #62, were a mystery to Jaguar enthusiasts for decades.
This car is one of the first 92 right-hand drive E-Types produced.  These early cars are the most desirable of all Jaguar E-Types to collectors.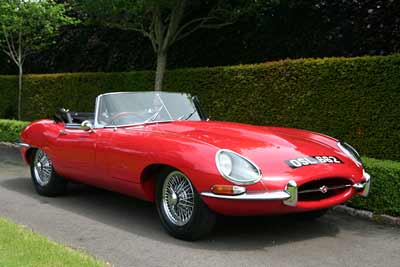 Most of the first 20 cars produced were nabbed by Jaguar's competition department for motorsport.  The first E-Type road cars, distinguished by their outside bonnet locks, were supplied to Jaguar dealers in July 1961 to be used as demonstrators.
In July 1961 this car was dispatched to Edinburgh in Scotland via Henleys of London for use as a demonstrator.  On 8th September 1961, the car was purchased by its first owner and registered '3122 SR'.
Over the years, the car passed from owner, travelling north, deeper into Scotland. The car was acquired by its fifth and current owner in 2013.  He was unaware that his new car was so valuable to Jaguar enthusiasts.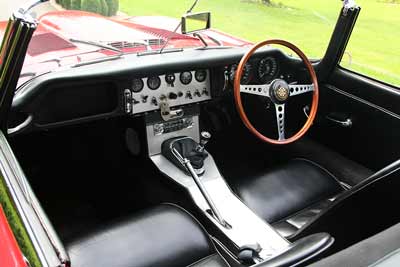 Described as being presented in exceptional condition, having sympathetically restoration and maintenance over the years.  The car retains its original, early E-Type features.  These include the revered 'flat floor', split-link throttle linkage, thicker screen chrome mouldings and smooth cut-away groove at the top of the A-post cappings.
This Jaguar E-Type is offered for sale with a newly presented Jaguar Heritage Certificate and a history file dating back to 1975.  Chassis #62 goes to auction with a sale estimate of between £140,000 and £170,000.
The very first production Lotus Elite for sale
The very first production Lotus Elite will be be the first lot of the day at the Silverstone Classic Sale on 30th July.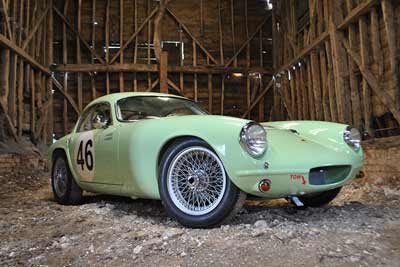 This 1958 Lotus Elite Series I, chassis 1009, is the first Elite produced as a proper production car and not a pre-production prototype.
This car was displayed at the 1958 Earls Court Motor Show before being purchased by Jazz legend Chris Barber, in December 1958.
The car has an incredible race history.  Barber raced it for five seasons in international sports car racing.  He also competed in three Goodwood Tourist Trophy races (1961, 1962 and 1963), at the Nurburgring and in the British Empire Trophy.
It was also driven regularly by Sir John Whitmore.  Sir John famously broke the class lap record at Spa with this car.  Before going on to take the class victory in the 1962 Grand Prix GT Support Race.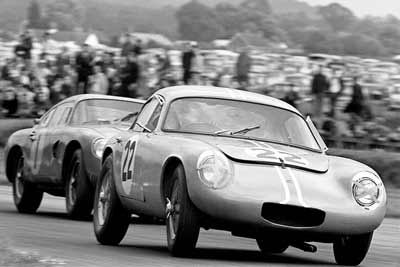 The car has been hidden away in storage for years but has just undergone a meticulous restoration for Channel 4's For the Love of Cars.
The work was completed by Ant Anstead's team at Evanta Motors, taking place under the watchful eyes of many Lotus marque experts.
Ant Anstead said: "Every detail has been restored to better than new standard using only top quality components".  "The result is car that is a joy to behold and a thrill to drive, in pristine condition and ready to race."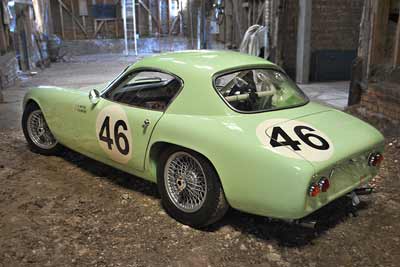 The car will go under the hammer after competing at the Silverstone Classic on Saturday 30th July.  The estimate is between £75,000 and £100,000.
Silverstone Classic 2016 competition car sale
These cars will be auctioned with more than 150 classic road and racing cars in Silverstone Auctions from 28th to 31st July at Silverstone Classic 2016.
For more information on the car and Silverstone Auctions' sale at the Silverstone Classic please visit the Organiser website