Records broken at Silverstone Classic 2014 Auction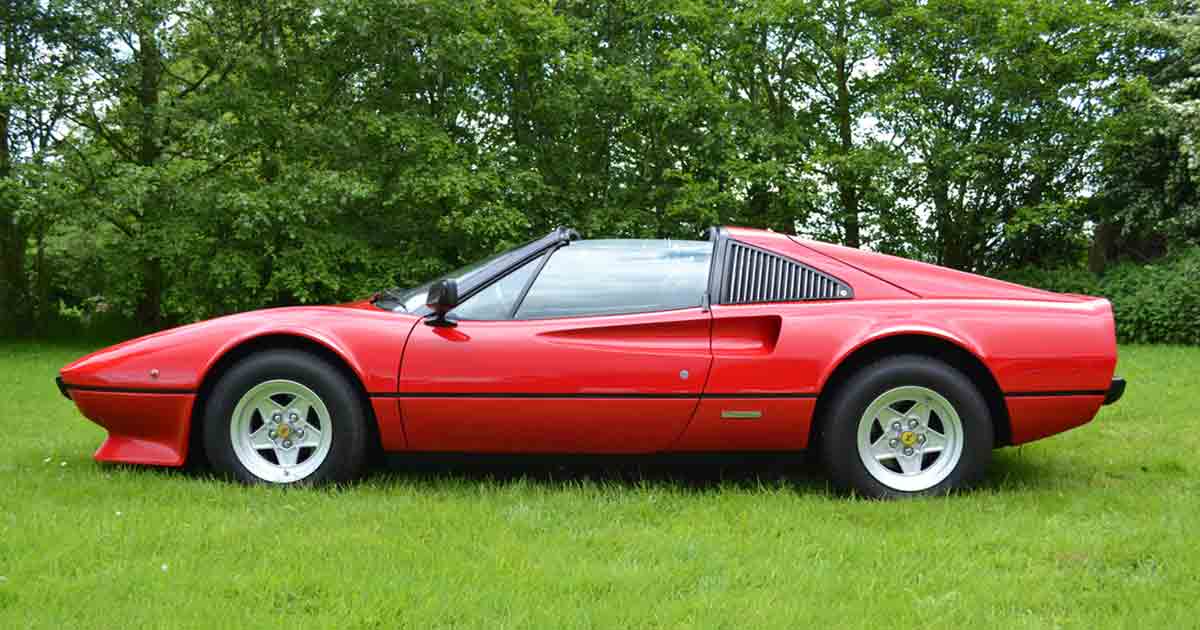 Records broken at Silverstone Classic 2014 auction.  Classic cars from Ferrari, Jaguar and Healey all achieve top results
Silverstone Auctions achieved its highest ever total sales value at their Silverstone Classic 2014 sale.  The two day sale achieved a sales rate of 85%, with total sales of more than £5million, and several cars securing world record prices.
Ferrari 308 and 328 prices on the up
A 1979 Ferrari 308 GTS in fantastic condition successfully sold for £82,225, more than £50,000 over its lower estimate and a world record for the Ferrari 308. Closely followed by a 1989 Ferrari 328 GTS, which went under the hammer for £77,050, another world record broken. Does this mean the prices of these baby Ferrari's, which have lagged behind their more exclusive Prancing Horse stablemates are on the up?
That wasn't it for modern Ferraris, with a 1996 Ferrari 456 GT selling for nearly double its lower estimate at £49,450.
Rare Healey Silverstone exceeds expectations
Topping the bill was an incredibly rare 1950 Healey Silverstone sports car, one of just 105 ever built. Fresh from a complete nut and bolt restoration by Hennessy Motorsport after being discovered in a garage where it had been lying dormant since the early eighties. The Healey Silverstone was estimated at between £160,000 and £180,000 but it's final price was a total of £212,750.
Jaguar XJ220 and Bristol 403 auction results
A 1996 Jaguar XJ220, aptly presented in Silverstone Green, sold for more than £17,000 over its upper estimate at £187,450 and a rare and very stylish 1953 Bristol 403 Saloon glided past its estimate, selling for £62,100. Sir Jackie Stewart's first ever race car, a 1962 Marcos GT Xylon, sold for £41,975.
Managing director of Silverstone Auctions, Nick Whale, said: "It's been a fantastic weekend at the Silverstone Classic and I'm delighted that we have achieved our highest ever sales value…we're very much looking forward to our new sale at Salon Privé in September, into which some very exciting cars have already been consigned."
For the full list of results from the Silverstone Classic Sale or to find out more about submitting an entry to the Salon Privé sale, visit the Silvertone Auctions website
Click here to find out more about Salon Privé 2014 and book tickets