Silverstone Auctions inviting quality classic cars for summer events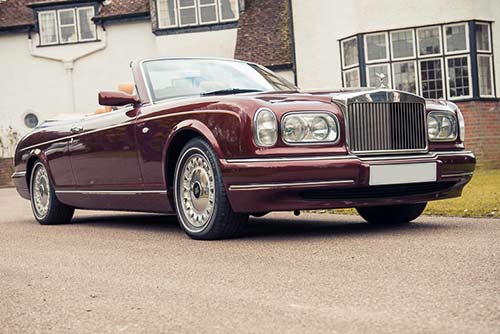 Following two record-breaking sales this year at Race Retro and the Restoration Show, Silverstone Auctions are inviting quality entries for their two summer auction events taking place at its spiritual home of The Wing, Silverstone.
The auction house is particularly looking for classic cars, race cars, motorcycles, automobilia as well as luxury lifestyle items for some of its biggest sales of 2014.
Just weeks away is the May Sale, taking place on May 24th. A number of exciting cars have already been entered into the catalogue, including a 2000 Rolls-Royce Corniche, chassis number 001 (see picture above), estimated at between £95,000 and £105,000. The catalogue for this sale closes on May 14th,
The flagship sale of the year, the Silverstone Classic Sale, returns for the fourth year running and taking place over two days on July 26th and 27th. Last year's amazing catalogue included cars such as 1958 Jaguar XK 150 S Roadster with just 580 miles on the clock and a stunning 1963 Aston Martin DB5 and sales for the event totalled over £2 million.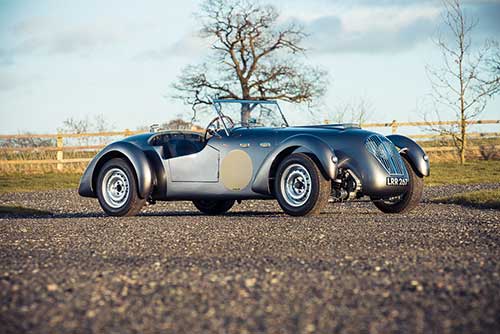 Silverstone Auctions has already managed to secure a beautiful 1950 Healey Silverstone (see picture right), estimated at between £160,000 and £180,000, which will be available to view along with a number of other early entries at the Silverstone Classic Media Day on April 30th.
Speaking about the summer sales, managing director of Silverstone Auctions, Nick Whale, said: "This year is already shaping up to be a very special one indeed and so I would encourage potential vendors to get in touch with the team to take advantage of our service as soon as possible."
Please visit www.silverstoneauctions.com/auctions for more information on entering a car into one of the Silverstone Auctions summer sales