Salon Privé Sale 2014 – the top ten
More than 50 truly amazing classic vehicles will go under the hammer next week in The Salon Privé Sale at Syon House on Thursday September 4th. Hosted by Silverstone Auctions', we asked their top picks from the upcoming event

1963 Ferrari 250 GT/L 'Lusso'
Regarded by many as the most beautiful car that Pininfarina has designed for Ferrari. This extremely rare 1963 250 GT/L 'Lusso' is one of just 22 right hand drive cars built, with just 17 examples rumoured to remain today. The car was crowned Winner in the Masters' Class of the NZ Classic Car Weekend Intermarque Concours d'Elegance and is estimated to sell for between £1,750,000 and £2,000,000.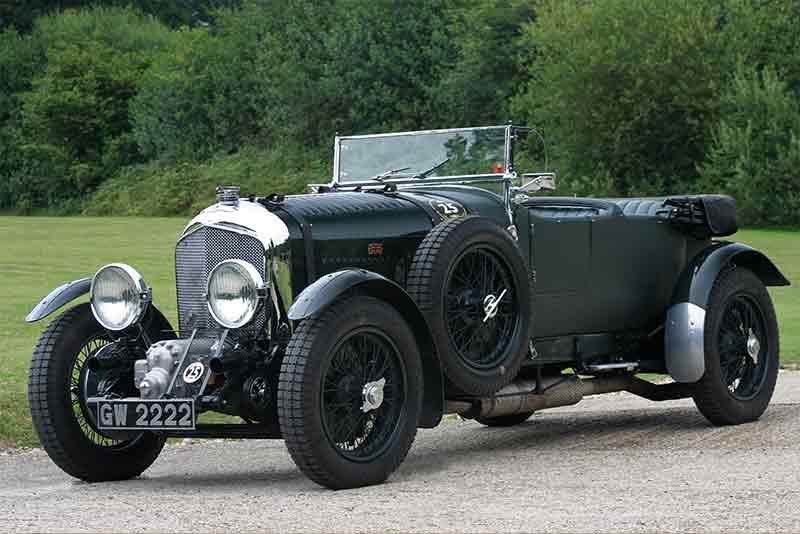 1931 Bentley 4½ Litre Blower
Regarded one of the most charismatic cars of all time from the famous British Marque. This car is number 25, the final car in the first batch from just 50 produced. The car enjoyed a trouble free 3,000 km run in the inaugural Blower Bentley International Rally in 2010, which celebrated the cars 80th anniversary at Le Mans. This piece of Bentley Motoring history is expected to sell for between £2,200,000 – £2,500,000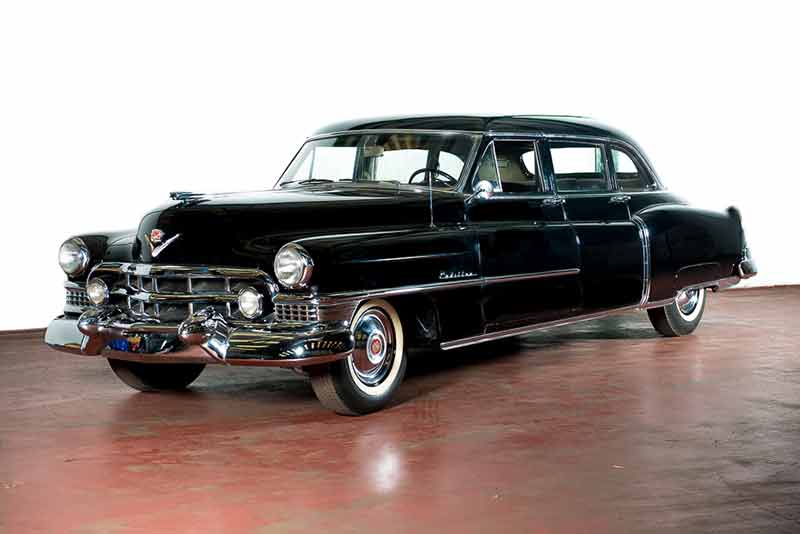 1951 Cadillac Limousine (Ex-Argentine President Juan Domingo & Eva Peron
This completely unique and very special car has connections to one of the most famous women of the 20th Century.  This 1951 Cadillac Limousine served as the official state limousine for Eva Peron, affectionately remembered as Evita, and her husband, the Argentine President Juan Peron.  Estimate: £200,000 – £260,000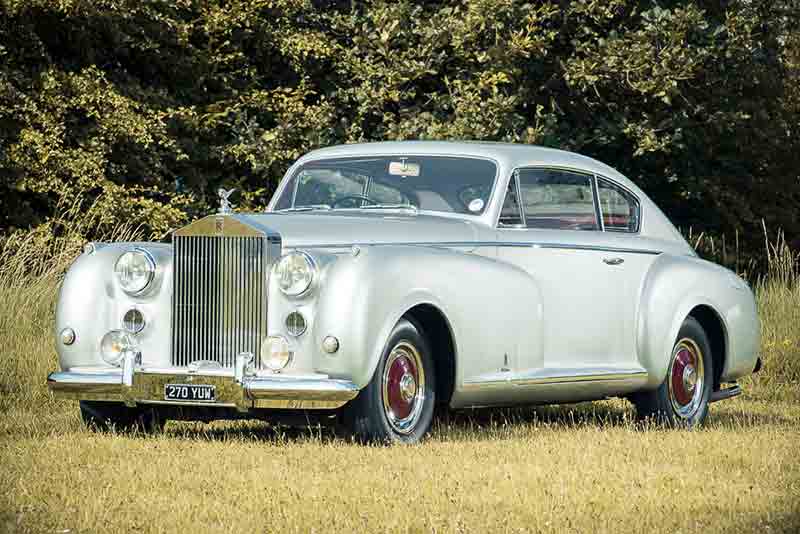 1951 Rolls-Royce Silver Dawn Coupe by Pininfarina
This bespoke and totally unique Rolls-Royce Silver Dawn sporting Coupe by Pininfarina was the most expensive car in the world when built in the early 1950s and is totally. Purchased by the vendor from the original owner's relatives it was then treated to a careful and sympathetic restoration. Following the restoration, it was invited to the Warren Concours De Elegance in May 2014, where it was placed first in class and runner up for the entire event.  Estimate: £375,000 – 425,000.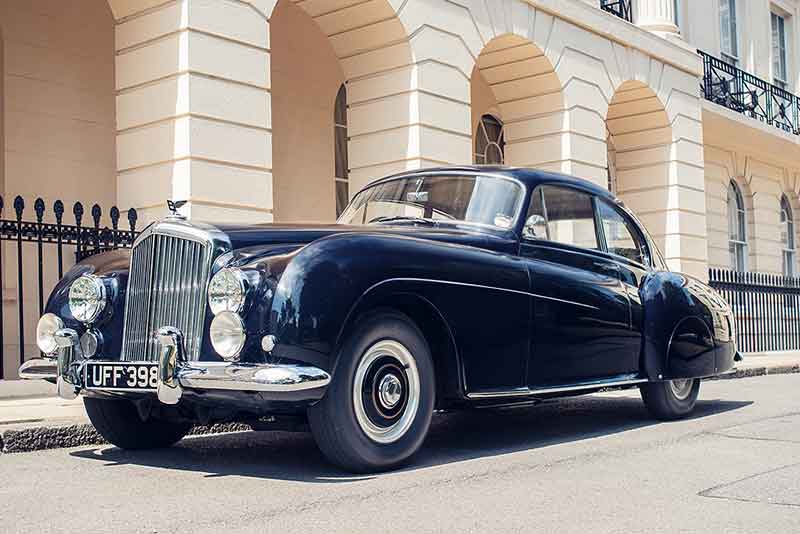 1954 Bentley R-Type Continental Fastback
Winner of the 'Most Elegant Design' award at Salon Privé 2013, this late D-Series Fastback was extensively restored by P&A Wood in the 1980's and was part of Silverstone's 50th Anniversary celebrations in 2002. The current owner has enjoyed more than 12,000 trouble-free miles driving across Ireland, France, Switzerland, Italy and Sardinia in this fantastic Continental.  Estimate: £900,000 – £1,100,000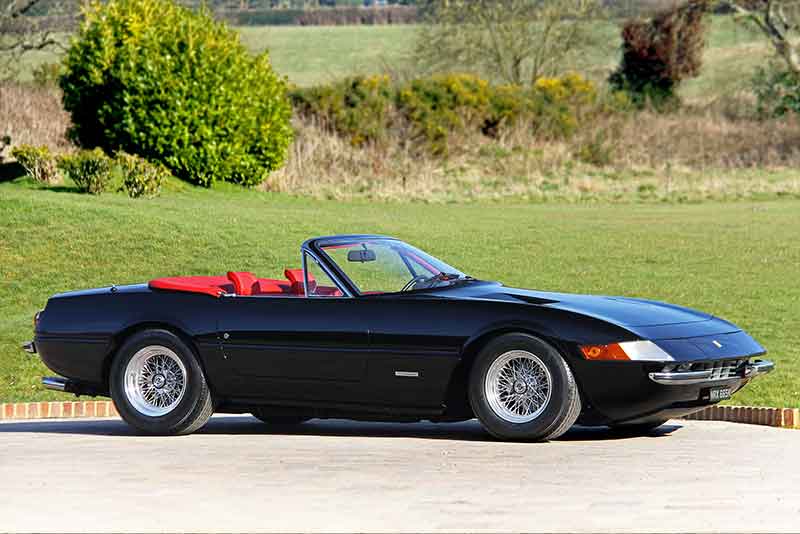 1971 Ferrari 365 GTS/4 Daytona Spyder
The star of the 'Stradale' Collection and considered one of the all-time 'ultimate' Ferrari road cars, a very rare 1971 Ferrari 365GTS/4 Daytona Spyder.  This car, one of just 122 made, was delivered new in 1971 to US casino owner William F. Harrah and has incredibly covered only 3,955 miles from new.  With the Ferrari market still going strong, this very desirable Daytona is estimated to sell between £1,750,000 and £2,250,000.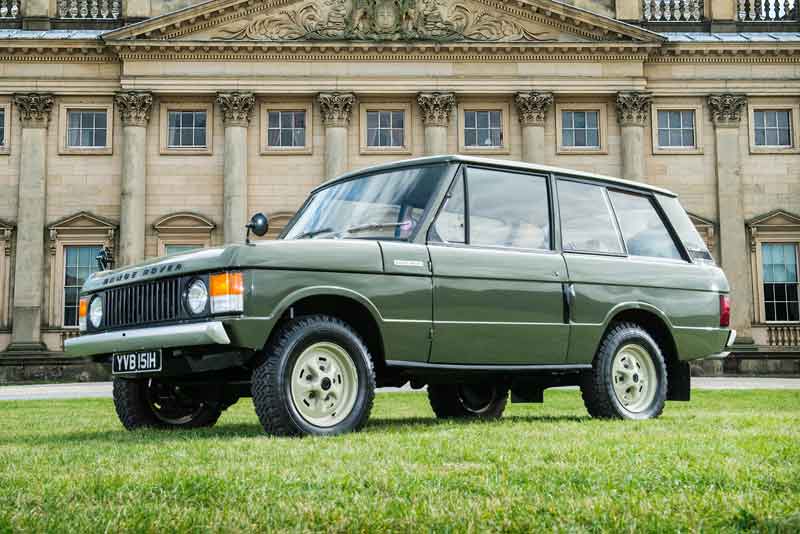 1970 Range Rover – Chassis #001
The first example of the iconic British SUV to roll of the production line back in 1969. This car was built between 24th November and 17th December 1969 before being registered on 2nd January 1970, nearly six months before the official launch date of the (then all-new) Range Rover. Chassis number 001 was 'lost' for a number of years, until discovery by the current owner in the early 1990s.  Estimate: £100,000 to £140,000  Find out more about this car in our news story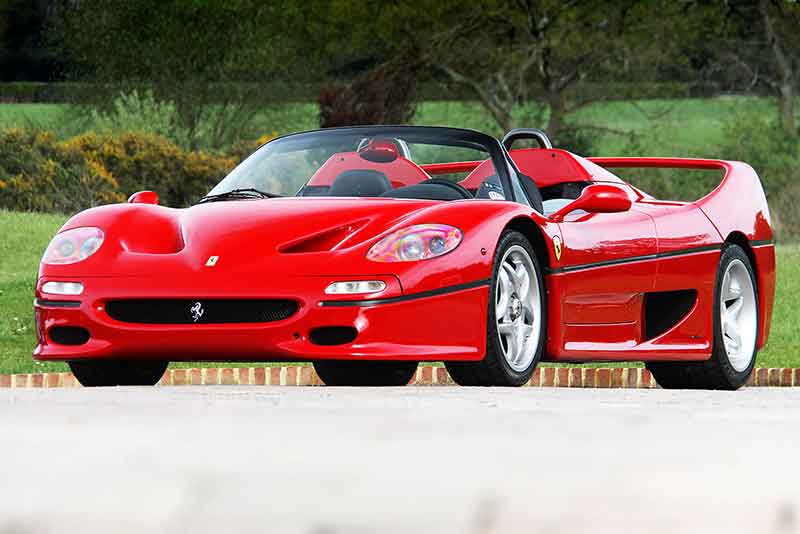 1997 Ferrari F50
One of just 349 Ferrari F50s to be built.  This example has just 6,219 miles recorded and is in outstanding condition. Delivered new to Germany in 1997, the car only recently arrived back in  the UK after spending many years in Japan.  Estimate (£): 600,000 – 750,000
Read our Best of the Marques –  top 5 Ferraris blog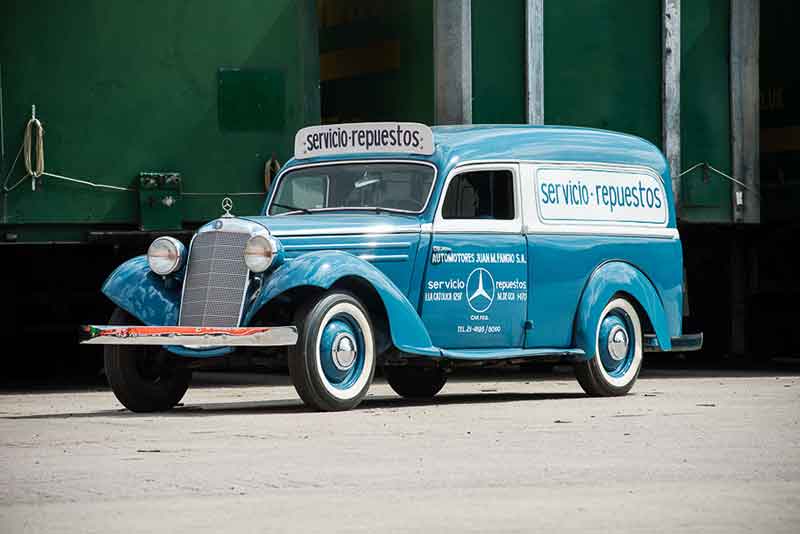 1954 Mercedes-Benz 170SD 'Fangio' Service Truck
This wonderful Mercedes truck was acquired by Fangio when he began to market Mercedes-Benz in Argentina. The restoration has been completed to an exemplary standard and it presents in fantastic overall condition. Sympathetically detailed to match the livery and colours which it sported in period.  Very careful attention has been given, particularly to the interior to ensure the car has not been over-restored.  Estimate (£): 60,000 – 85,000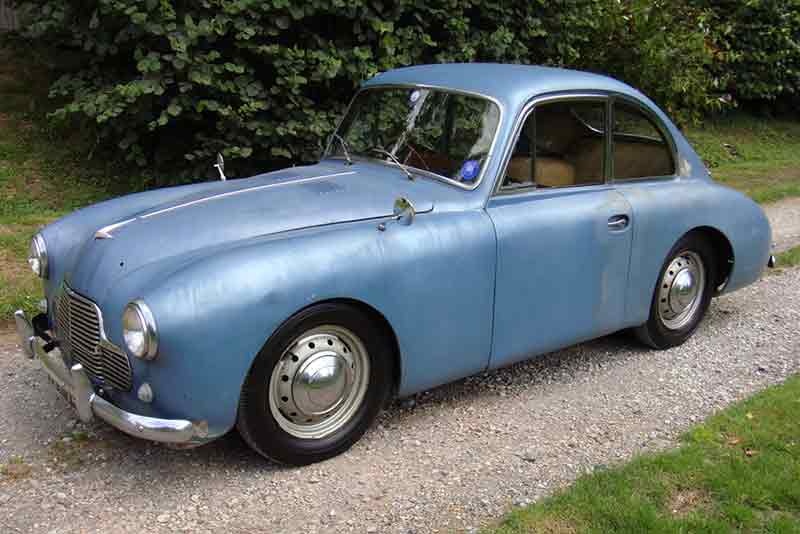 1951 Jowett Jupiter Special by Coachcraft
Owned from 1990-2012 by legendary racing driver John Surtees OBE, this Jowett won at Goodwood in 1954. Remarkably this Jowett Jupiter Special remains in the same condition it was when it scooped top honours in May 1954.  Estimate: £28,000 – £32,000
For more information on the sale or any of these cars please visit http://www.silverstoneauctions.com/salon-prive
Click here to find out more about Salon Privé 2014 and how to buy tickets