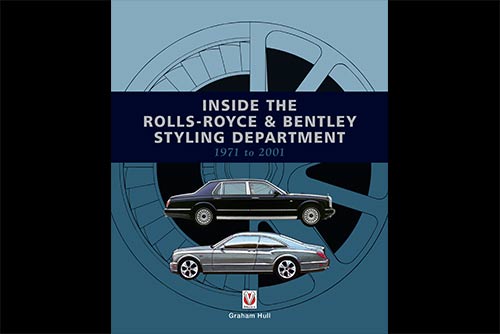 Inside the Rolls-Royce & Bentley Styling Department 1971-2001, published by Veloce, is a new book written by former Rolls Royce Chief Stylist Graham Hull.  It gives fans of the famous British marque a fascinating insight into what life was like at Crewe from 1971 to 2001.
Graham Hull, an early graduate from the world-famous Royal College of Art Automotive Design course, joined Rolls-Royce and Bentley Motors, Crewe, in 1971.  He went from working as part of a small design team, working on the Silver Spirit/Mulsanne, to becoming Chief Stylist, responsible for both marques in the mid '80s, and was deeply involved in the spectacular re-birth of Bentley. He remained at Crewe after BMW bought Rolls-Royce, and Volkswagen bought Bentley, leaving in 2001.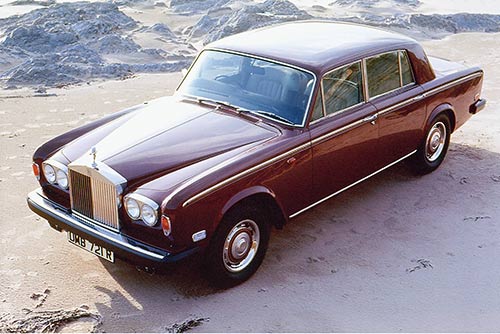 During his time at Crewe, he worked closely with the seven Managing Directors at the factory. Very much a hands-on enthusiast, he was not only responsible for creating artwork, but was involved in several of his own one-off vehicle projects.  His book peels back the curtain on an idiosyncratic institution. Throwing light on a factory motivated as much by pride as the bottom-line.  All of the projects – whether production, special commission, or aborted designs – are covered, and the often unique styling process is explored.
Unique insider's story of styling Rolls-Royce & Bentley cars
How special commissions saved the company in the 1990s
Previously unseen renderings of special commission and concept vehicles
Bentley's extraordinary re-birth, from barely 3% of production to the entire factory
Fly-on-the wall view of the VW take over
Candid reflections on the seven Managing Directors, from 1971-2001
Describes project charts from the period
The untold Corniche story – the last Crewe-built Rolls-Royce
The untold story of the evolution of the Silver Seraph/Arnage
The importance of Crewe's interior design department
Inside the Rolls-Royce & Bentley Styling Department 1971 to 2001 by Graham Hull
ISBN: 9781845846015
UPC: 6-36847-04601-9