Jaguar to build nine new Jaguar XKSS sports cars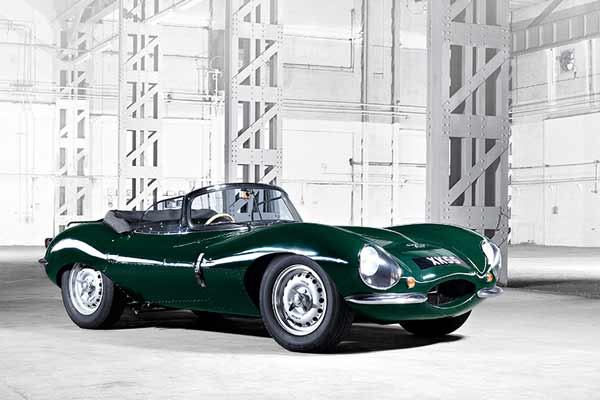 Jaguar have announced they will build nine new Jaguar XKSS sports cars 59 years after the original cars were destroyed in a fire
The Jaguar XKSS is one of the most prized and sought after Jaguar cars of all time.  It literally has all the classic car desirability credentials – motorsport pedigree, celebrity owners and rarity.
59 years after the last XKSS Jaguar will build nine new XKSS sports cars to replace the cars lost in the famous Browns Lane factory fire in 1957.
Jaguar XKSS history
The story of the Jaguar XKSS dates back to Jaguar's three successive Le Mans victories in 1955, 1956 and 1957 with their all-conquering D-type racing car.
Success on the track made the D-Type a real legend in its own lifetime.  As the D-Type entered retirement, Sir William Lyons decided to convert the remaining 25 D-type racing cars into road-going, ultra exclusive, sports cars.  The Jaguar XKSS was born and with it one of the world's first supercars.
The transformation from D-Type to XKSS included a new higher windscreen, an extra door on the passenger side, removing the divider between driver and passenger and the loss of the famous fin behind the driver's seat (fantastic when you're doing 180mph along the Mulsanne straight, but less good for visibility when driving around Beverley Hills).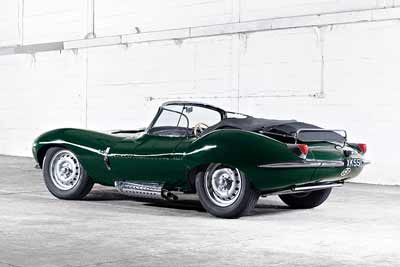 The original XKSS cars were destined for export to the USA (famous owners included US actor Steve McQueen), however, just 16 were built before disaster struck on the evening of 12th February 1957 when a fire broke out in one of the assembly halls.  The fire destroyed many new cars, including nine of the D-Type/XKSS cars.
59 years later, Jaguar will build the nine 'lost' XKSS sports cars.
2017 Jaguar XKSS continuation models
The nine new Jaguar XKSS models will be built for a select group of Jaguar collectors and customers, the price of each car?  In excess of £1 million.
Every XKSS will be handbuilt to the exact specification as the first sixteen cars back in 1957 by Jaguar Classic (the same Special Vehicle Operations department behind the Jaguar E-Type Lightweight project a couple of years ago).
Jaguar expect the deliveries of the first 'new' Jaguar XKSS sports cars to start in early 2017.