In the run up to the 2015 Geneva Motor show, Lotus unveiled their fastest and most powerful production car ever, the Lotus Evora 400.
The 400 takes it's name from an increase in engine power to 400HP and while this car is an evolution of the previous Evora S, Lotus are keen to emphasise two-thirds of the Lotus Evora 400 is all-new.
Lotus Evora 400 – performance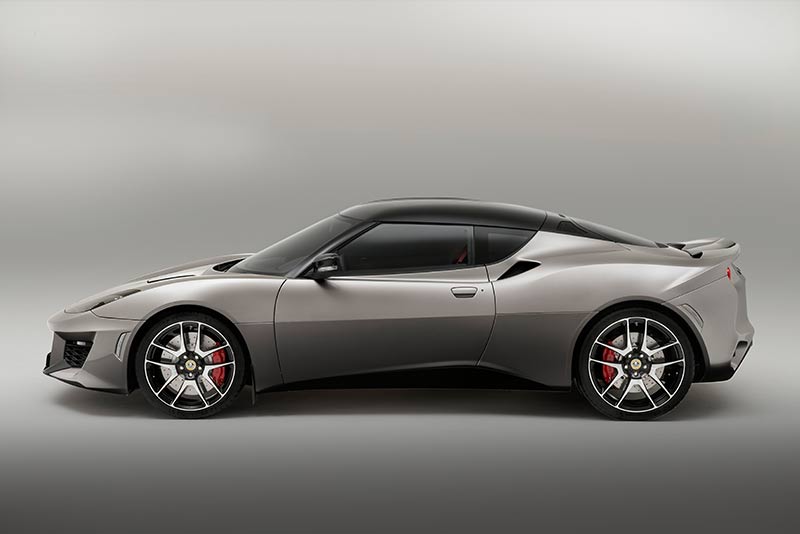 Mounted in the middle of the Lotus Evora 400 is an all-new 3.5 litre V6 engine.  Supercharged and charge-cooled, it produces 394bhp (400HP) and 295 Ib ft torque.  Enough to propel the 1415kg sports car from 0-60mph in 4.1 seconds and on to a top speed of 186mph.
True to form, Lotus have not only made the car more powerful but lighter as well, trimming 22kg from the weight of an Evora S.
The performance figures not only make it Lotus's fastest ever production car but on the track the Evora 400 laps Lotus' Hethel test track a whole six seconds faster than the Evora S.
Lotus Evora 400 – exterior
To complement the technical work that has gone on under the skin, design changes both make the car more aggressive looking but also dramatically increase downforce.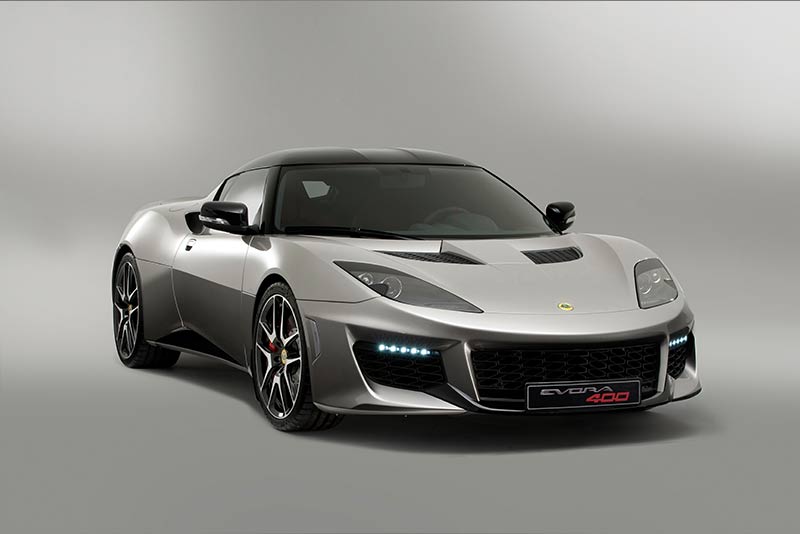 At the front a new bumper offers improved cooling, and incorporates daytime running lights.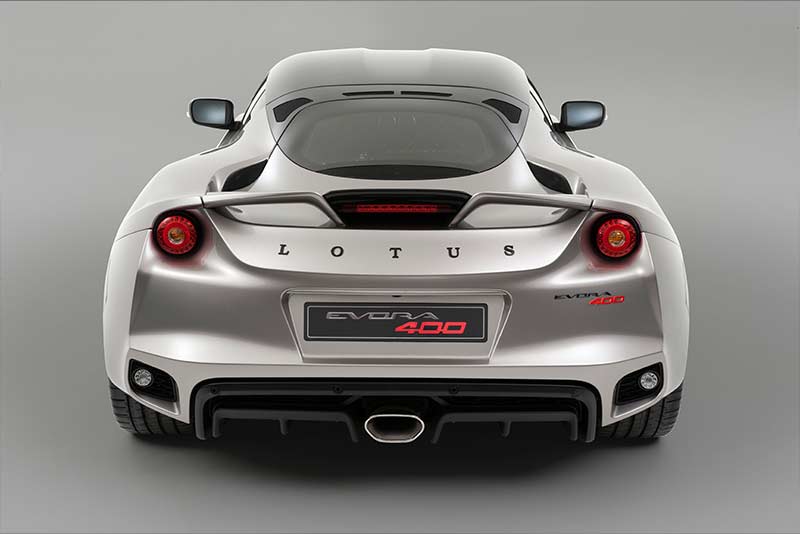 At the rear a new bumper, lightweight composite diffuser and three-element rear wing help generate roughly double the downforce, at any speed, compared with the previous Evora.  At 150mph the new car generates 32kg of downforce compared to 16kg in the Evora S.
Evora 400 – interior and drivetrain
The Evora 400 is available with either a six speed manual or automatic transmission.  The manual version  comes with a Torsen-type limited slip differential (LSD) fitted as standard, giving a more involving drive and improved traction.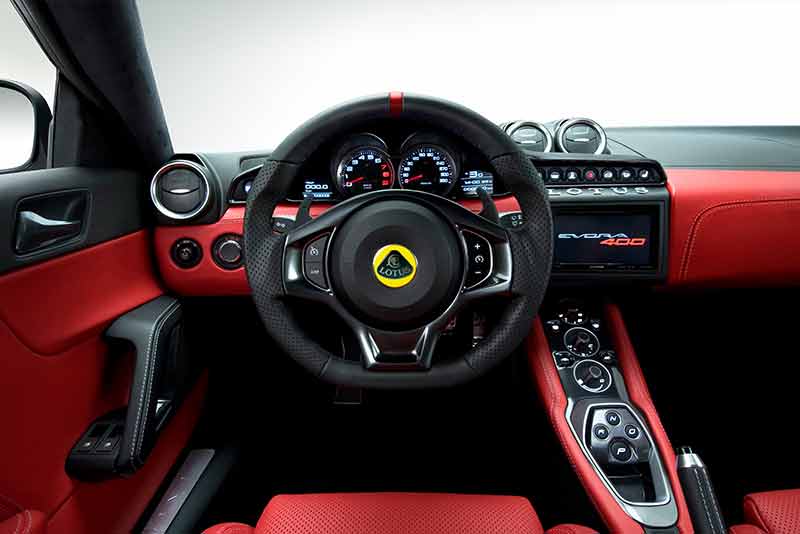 The traction control system can be switched by the driver into one of three modes – 'Drive', 'Sport' or 'Race'.
'Sport' and 'Race' settings change the throttle map for increased responsiveness while decreasing the traction control sensitivity, allowing the car to get more out of shape before the electronic safety-net intervenes.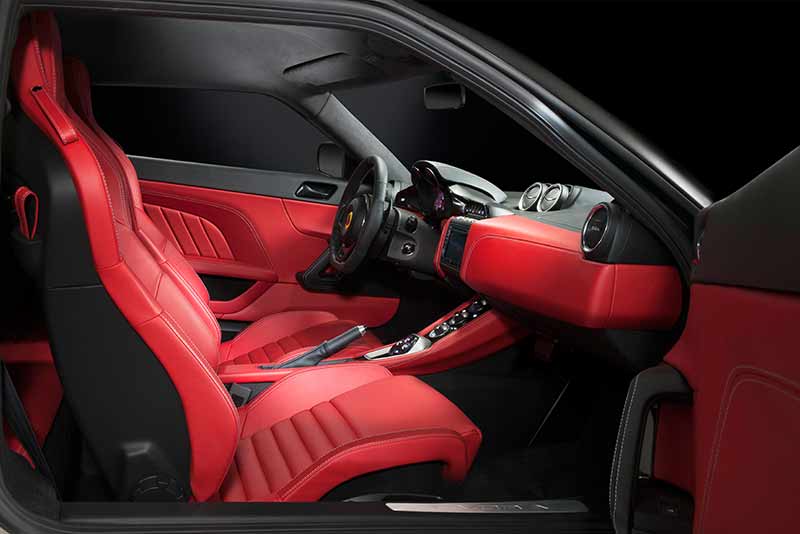 The all-new front seats (3 kg lighter each) are available in three new trim levels, with full Alcantara or Scottish leather available as an option.    
The famous high-tech aluminium bonded and extruded chassis has been redesigned to make it easier to get in and out of, without reducing torsional stiffness.  The sills are now 43 mm narrower and 56mm lower.
Lotus Evora 400 – delivery and prices
Production for the new Lotus Evora 400 starts in summer 2015.