The last original Aston Martin DBS for sale at COYS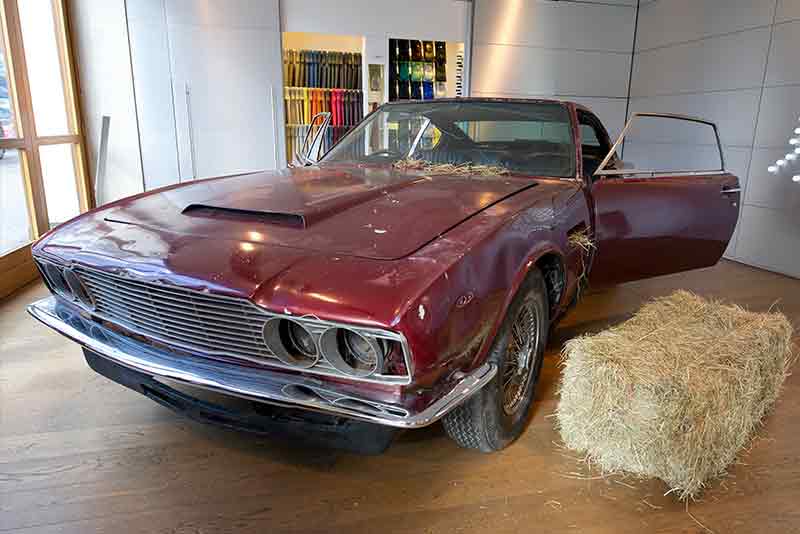 The last original Aston Martin DBS to come off the production line has been found in a barn in Surrey and will be auctioned at COYS Spring Classics on March 10th.
Launched to great acclaim at the October 1967 London Motor Show, the DBS was developed by Aston Martin in response to customer requests for a roomier more comfortable car.  It was intended that the car would be launched with the new V8 engine, however development problems meant the car first appeared with their existing 4-litre straight-six.
Based on an enlarged DB6 platform chassis but with De Dion rear suspension and a elegant shape from hotshot young designer William Towns.  At the time, road testers lauded the DBS 'one of the great GTs of the era'.
The last original DBS – 5829 R
Finished in the original Dubonnet Rosso factory colour, DBS 5829 R was built in September 1972, baring the Chassis Number for the very last DBS to roll off the Aston Martin production line.  The car has been unused and dry stored since 1980 but underwent minor servicing in 1990, with detailed service invoices to back this up.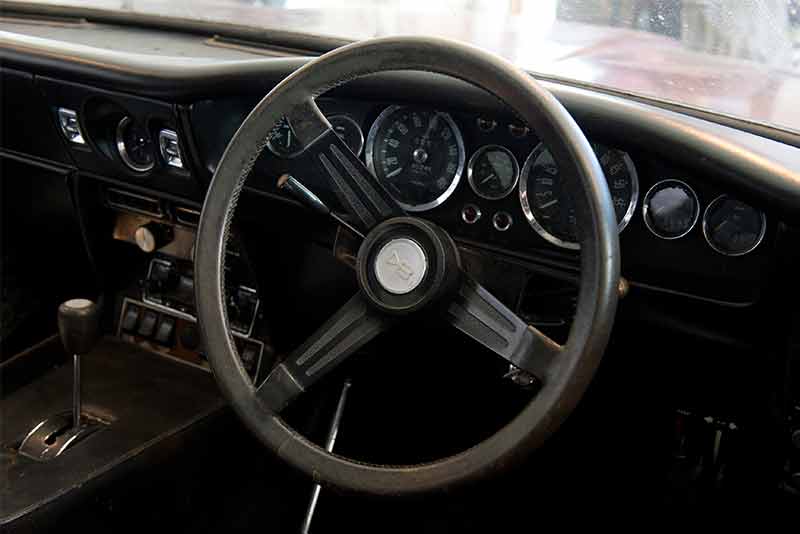 The car has an automatic gearbox, Waso steering lock and Voxon stereo.  Purchased by an Aston Martin Enthusiast, Mr. Bass Senior in 1975 from Guy Salmon in Thames Ditton, where the car has remained in the same family ever since.
This last original DBS car has just over 40,000 miles on the clock and is estimated to sell between £25,000 – £40,000.
 The COYS Spring Classics sale
The car was discovered by Chris Routledge, Managing Partner of COYS auction house, and is one of the features of COYS Spring Classics auction at the Royal Horticultural Society.
Chris Routledge said: "This is the ultimate barn find and an important part of Aston Martin's history. It has been sitting in a barn since 1980 and now needs to be brought back to its former glory….but it's all there and there has been huge interest from collectors around the world".
He added – "We have estimated the car at £25,000 to £40,000 in its present condition but because of its heritage it could go for an awful lot more than that."
Aston Martin Mayfair is hosting the barn find car for a week before the event takes place.  The car will be on show from 1pm on Monday March 2nd until the morning of Monday 9th at Aston Martin W-One.
Coys Spring Classics auction takes place on March 10th from 5:30pm. Viewing of the cars is available from 12.00 noon to 8.00pm on Monday 9th March and on the day of the auction from 10.00am to start of sale.