Footman James support charity restoration MGB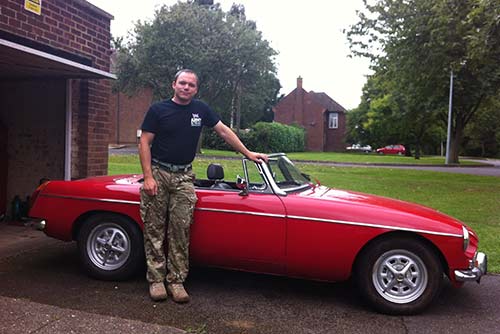 Specialist classic car insurance company Footman James is providing free insurance cover for a 1970 MG Roadster that has been restored to raise money for charity.
The car's owner – Sergeant Jason Sheehan, a serving British Army officer, based in York – has been restoring the MG for the past two years in aid of Help for Heroes and The Royal British Legion. Jason now plans to raffle the car with all profits going to the two charities with £5 tickets limited to 1200.
Footman James is providing free cover so the car can travel to a number of classic car and motoring events throughout the UK and raise awareness for the project.  The Roadster made a special appearance at The Practical Classics Restoration Show at Birmingham's NEC the weekend of Saturday 12 and Sunday 13 April.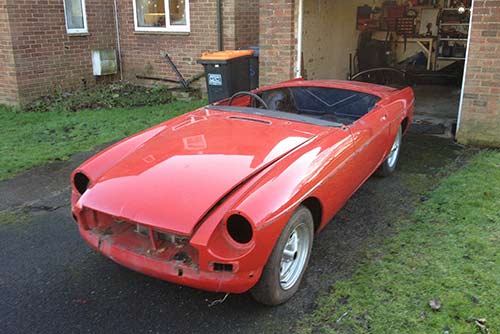 Andy Fairchild, Footman James' Managing Director said: "We are absolutely delighted to be able to support Jason's restoration project in aid of such worthwhile charities. By doing so, we are sustaining and encouraging interest and passion in the classics movement. Congratulations to Jason for his hard work so far!"
Sergeant Jason Sheehan explained: "Restoring such a beautiful classic over the last two years has been a real labour of love. It's not been without its ups and downs and now we are finally nearing completion! Supporting the two charities so close to our hearts has always been our ultimate aim and we would like to thank Footman James for ensuring – and insuring! – the car so we can continue to raise awareness about the project."
To find out more please visit http://www.charitybuild.co.uk