First ever Austin-Healey auctioned at Coys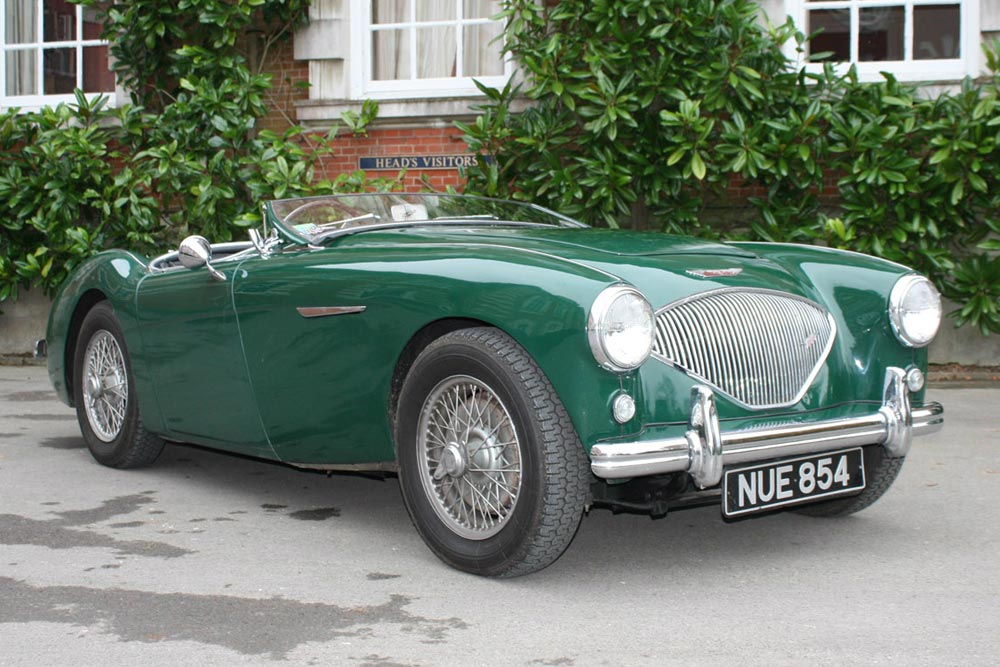 The first right hand drive Austin-Healey in existence is to be sold by international auctioneers Coys at their True Greats sale in London on December 3rd.
This is the sixteenth of twenty pre-production Austin Healey 100s, hand built at Cape Works before production started at the Longbridge factory.
The car was first owned by the legendary Betty Haig. Delivered in 1953, Haig drove it at the Great Auclum speed trials on 8th August that year – just three weeks after purchasing it. She raced it again on the 25th Paris to St. Raphael rally in early March 1954 with Enid Riddell. She came first in the over 2 litre class, won a Coupe de Vitesse and finished seventh overall. Reports at the time praised Betty for beating two 2.5 litre Lancia Aurelias.
This unique 1953 Austin Healey 100 has matching numbers and some unique pre-production features, including a highly lightweight aluminium body, aluminium seats, bonnet safety catch and fan cowling. There are believed to be fifty differences between these early cars and the production derivative. It is estimated at £100,000 to £130,000.
Chris Routledge, Managing Partner of Coys, said: "This car is arguably the most significant Austin Healey to be offered on the open market this decade. It is a unique opportunity to inherit a competition car rallied by a true legend like Betty Haig."
Coys' True Greats auction will be held at the Royal Horticultural Society, Lindley Hall, Vincent Square, Westminster, London, SW1P 2PE on Tuesday 3rd December at 1pm. For full details of this car and other important entries, please visit Coys website