Familiar and Forgotten marques line up for 2014 London to Brighton Run

A variety of familiar and forgotten marques line up for 2014 London to Brighton veteran car run
Familiar and forgotten car marques
Gladiator, Autocar, Argyll, Truchutet are just some of the largely forgotten makes of car to be found among the 439 entries in the 2014 Bonhams London to Brighton Veteran Car Run this weekend.
But for every New Orleans or Cleveland there are also representatives of marques still in production today. The 2014 edition of the world's longest running motoring event features cars from Ford, Peugeot, Cadillac, Mercedes and Benz.
Renault and Vauxhall are two other names familiar to today's motoring fans and this year both companies will be underlining their long histories as two official 'Manufacturer Patrons' to the world famous event.
Renault is one of the best-represented marques on the Run, with 15 entries built between 1900 and 1905. The oldest example making the 60 mile trip, a 4.5hp single-cylinder car from 1900, this is from Renault's heritage fleet and has come over the channel especially for the event..
Vauxhall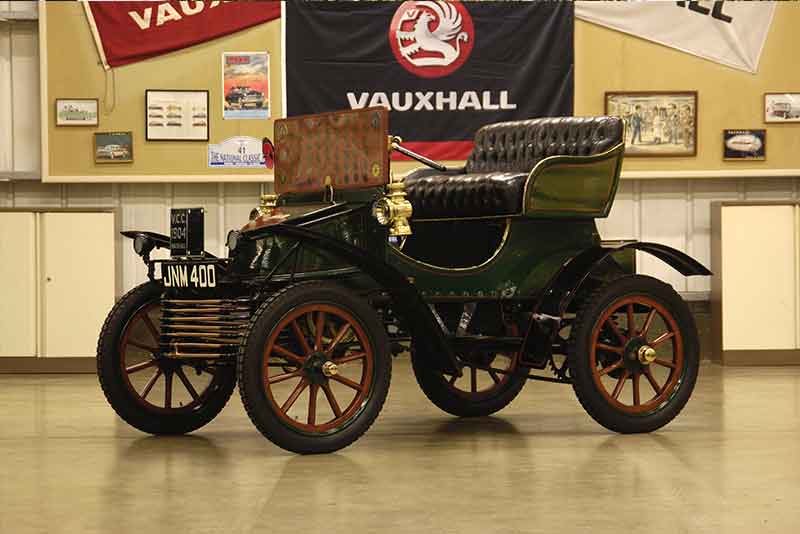 , Britain's oldest surviving car manufacturer, will also enter a veteran from its heritage collection. The 6hp single-cylinder open two-seater from 1904. As well as undertaking the Run on Sunday, 2 November, the car will also star in the Regent Street Motor Show the day before. Meanwhile, Vauxhall's first car, a 5hp model from 1903, will be displayed at the Royal Automobile Club in Pall Mall for a few days before and after the Run itself.
The history of the London to Brighton Run
The Bonhams London to Brighton Run celebrates the original Emancipation Run, held on 14 November 1896. This marked the Locomotives on the Highway Act. This landmark Act raised the speed limit for 'light locomotives' from 4 to 14mph, abolishing the need for a man walking ahead of the cars waving a red flag.
The veteran car run marks the highlight of a long weekend of motoring nostalgia in the capital, much it of it free to view. Other events include the popular free Regent Street Motor Show (Saturday, 1 November) and the annual Bonhams Veteran Car auction (Friday 31 October).
For more details of the Veteran Car Run, the entries and the route visit www.veterancarrun.com.