Caterham cars launch pre-owned scheme
British sportscar maker, Caterham Cars launch pre-owned scheme, selling approved pre-owned Caterham Sevens.
Caterham cars have launched their first ever approved pre-owned car service, called Caterham Selected.
Car enthusiasts looking for a modern or vintage Caterham can now purchase a pre-owned Caterham Seven, which comes with the same manufacturer approved benefits and peace of mind as a brand new Seven sports car.
The Caterham Selected service includes – an 81-point check – defined by Caterham's own engineering team, a 12 months parts and labour warranty, one year's AA breakdown cover with Home Start, free MoT tests throughout their ownership of the vehicle and a Caterham HPI certificate.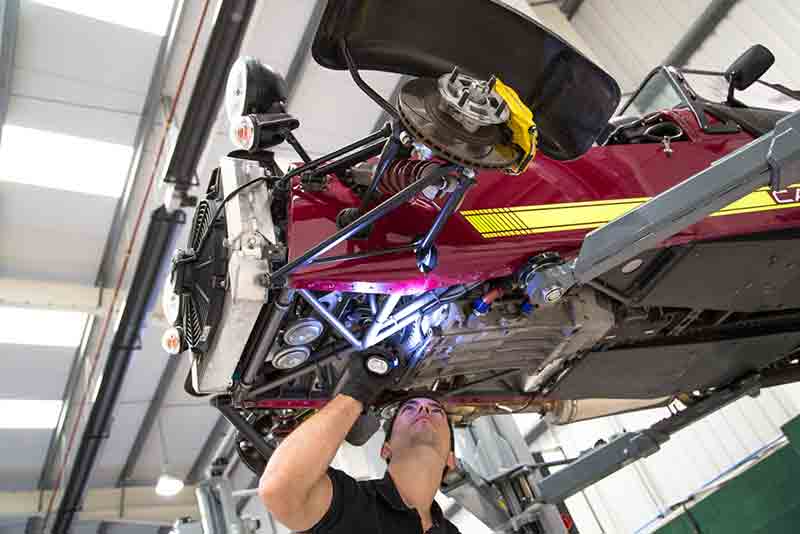 Caterham claim all the cars in their Caterham Selected scheme have been carefully chosen for their excellent condition, specification and history. There are also a number of extra manufacturer-backed benefits to make buying a pre-owned Caterham Seven even more tempting.  Caterham has teamed with Bookatrack and the Lotus 7 owners club to offer Selected customers a BookaTrack trackday voucher, as well as a one-year membership of the Caterham owner's club.
Graham Macdonald, Caterham Group CEO, said: "Purchasing a sportscar is no small decision but, as well as offering cast-iron residual values, we now offer a wide range of pre-owned Caterham cars with…as much reassurance as possible"  Adding "Caterham's customers are enthusiasts at heart; they want to concentrate on enjoying the thrilling driving experience, while we can look after the rest."
More details of the For more information on Caterham Selected, see the Caterham Cars website