Campbell's Sunbeam to make a big noise at Beaulieu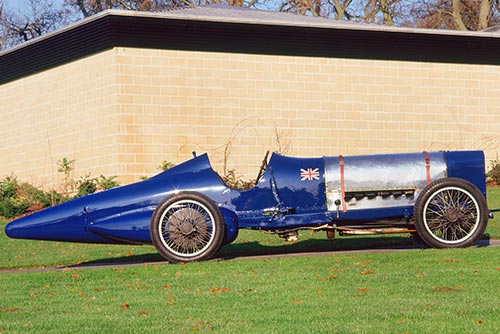 Visitors to the National Motor museum at Beaulieu on Wednesday 29th January will be able to witness Sir Malcolm Campbell's Sunbeam World Land Speed Record Breaker, starting up for the first time in over 50 years.
The Sunbeam 350hp set land speed records of 146.16mph in 1924 and 150.76mph at Pendine Sands and was last heard publicly in 1962, when Lord Montagu drove the vehicle around three laps of the track at Goodwood.
In recent years, the National Motor Museum workshop team and volunteers have worked tirelessly on a complete mechanical rebuild of the engine, enlisting the help of the Sunbeam Talbot Darracq Register to find parts, specialist services and skills to undertake the rebuild.
The start up will be taking place at midday outside, the museum entrance. Visitors are welcome to watch as this iconic motor is fired up, but please be warned – it will make quite a noise!