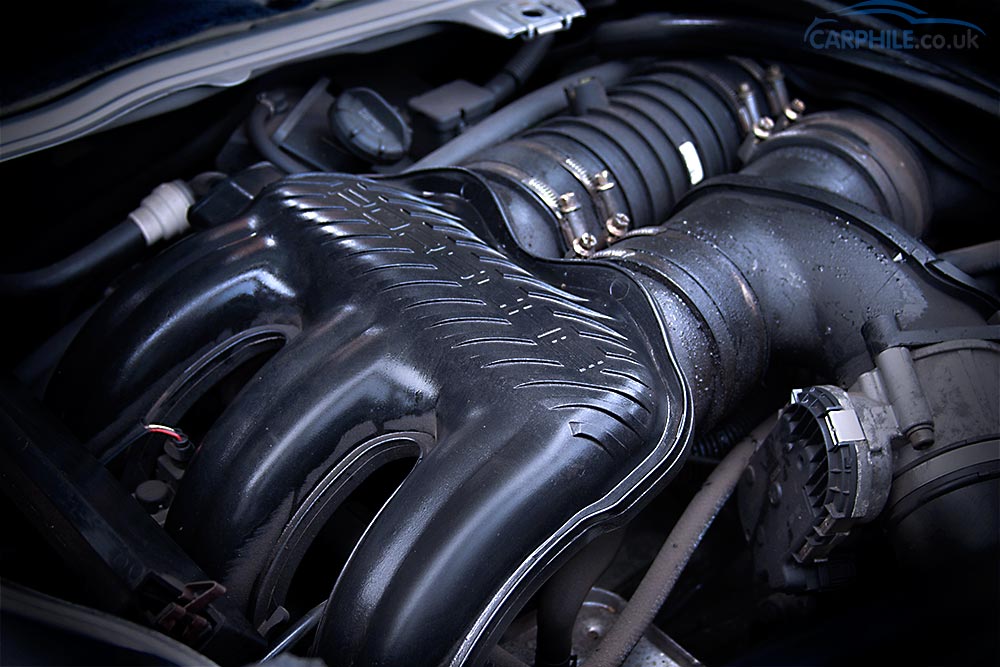 [soundcloud url="http://api.soundcloud.com/tracks/113355368″ params="" width=" 100%" height="166″ iframe="true" /]
Hear Porsche Boxster 986 engine noise. The wonderful sound of a water cooled 2.7 flat six engine accelerating.
The Boxster 986's water-cooled, flat 6 (M96) engine is a development of the unit found in the Porsche 996. In 2.7 litre form it produced between 220 and 227bhp.
As the car is mid-engined, it is no easy task getting at the engine of the car as it is hidden under a carpetted panel underneath the electric-hood.  There is an oil dipstick and top up for oil and coolant but these are located in the rear-mounted boot.