1958 Aston Martin DB 2/4 Mk III for sale at Race Retro 2016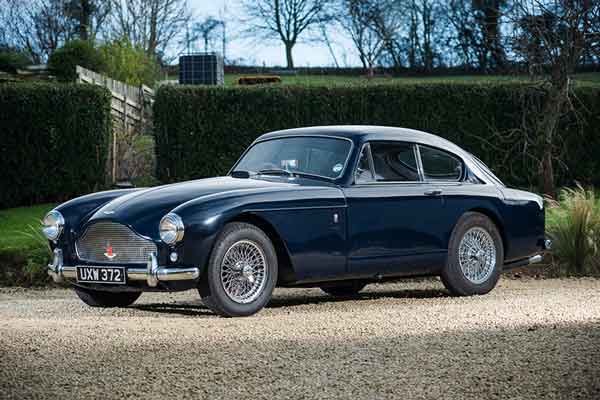 A rare 1958 Aston Martin DB 2/4 Mk III for sale at Race Retro 2016, will go under the hammer in Silverstone Auctions' classic car sale on 27th-28th February.
This rare Aston Martin DB2/4 Mk III, one of just 551 built, has been owned by the same family for nearly six decades.  Next month the car will be offered for sale for the first time in 56 years.
1958 Aston Martin DB 2/4 Mk III for sale – UXW 372
The first owner of UXW 372was a Mr W. Griffith from Somerset, who owned chassis number AM300/3/1433 until 1960.  Mr Griffith placed an advert in the local newspaper and Mr Marcus Green, a long-standing member of the Aston Martin Owner's Club, saw the advert and hurriedly arranged a viewing. The deal was struck and the car found a new home in Mr Green's garage, where it still is to this day.
In 2003, the car was inherited by Mr Green's son in law, a skilled mechanical engineer, who started a complete nut and bolt restoration to bring the Aston Martin DB 2/4 Mk III back to its former glory.
The rebuild took nearly three years and is recorded by photographs, recording the process and the significant time, care and attention ensuring the shut lines were even better than they were when new.
The original engine was rebuilt and the car today is reading a mere 67,000 miles from new.
One of the impressive and truly endearing aspects of this Aston Martin sports car is the substantial history file that documents a lifetime of ownership. Bills and receipts that date back to the 1960s show how cared for this car has been throughout its life.  The original tool kit is complete and can be found under the bonnet along with the chassis plate, many other original components and  and who could resist that dark blue paintwork that still retains a truly excellent shine?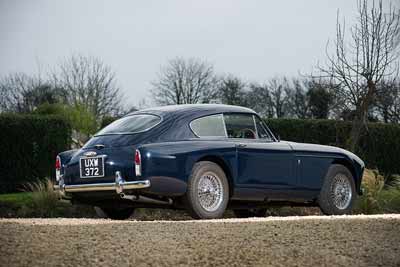 Commenting on the sale of this car, Silverstone Auctions sales manager, Will Smith, said: "This car has been a significant part of family history for over 50 years. It is now time for this Aston Martin to find a new keeper who will hopefully preserve it for many future generations to come."
The car is estimated at between £160,000 and £180,000 and will join many other classic road cars in Silverstone Auctions' Race Retro 2016 sale, taking place at Stoneleigh Park in Warwickshire on 27th and 28th February.
For more information on the car please visit The organiser website.