Watch a video clip of a MG MGB Mark 3 engine start up.
MG MGB engine starting video
Under the bonnet of every MGB, was an 1.8 litre, in-line four, B-series engine, upgraded from the MGA sports car before it.  The engine produced 95bhp and gave the 'MGB' a top speed of 103mph. The 4-speed gearbox (with optional overdrive) put the power through the rear wheels. While up front there was independent front suspension, rack and pinion steering and front disc brakes.
This car is fitted with twin SU HS6 carburettors with K&N filters.  Which may not original, improve power and torque and add to the MGB's sixties sports car sound.
The MG MGB Mark 3 model featured in this video
The MGB was first launched first as a 2-seat convertible, with a pretty coupe, the MGB GT, following in 1965. The GT was a genuine mini Grand Tourer, its sleek roofline designed by Italian styling giants Pininfarina.  With larger windscreen and side windows, improved headroom in the front and small seats in the back, the MGB GT offered a touch of extra civility.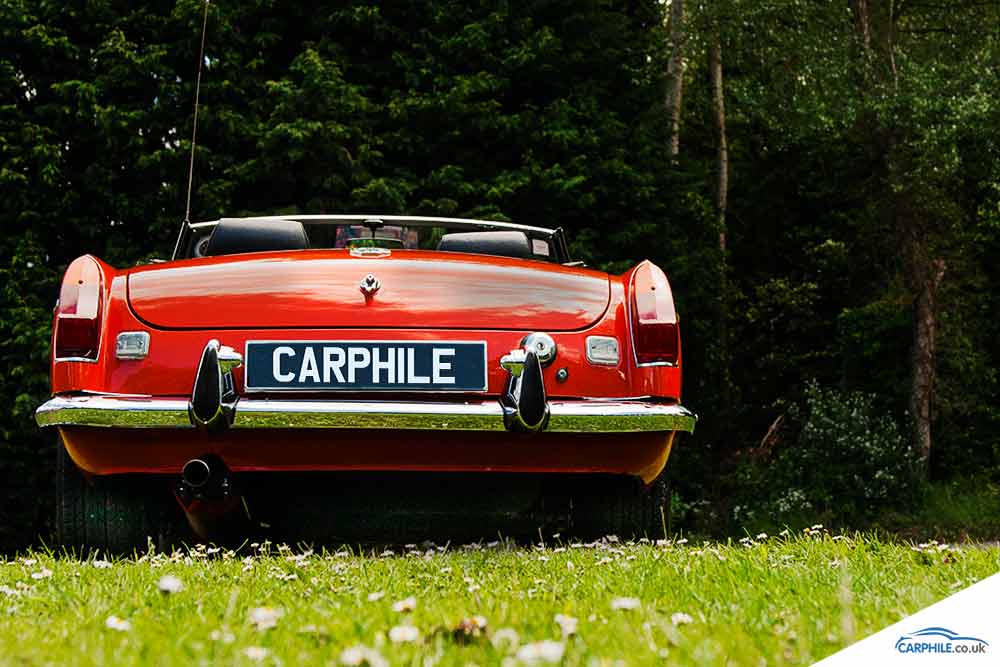 The car in our video is a MGB Mark 3 (LAUNCHED IN 1970).  The majority of the changes to the MGB Mark 3 were cosmetic. On the outside the beloved chrome grille was replaced by a black grille, with British Leyland badges on the front wings. Inside there was re-designed dashboard air intakes and new vinyl reclining seats.  Although by the time this car was made you could specify your MGB sports car with an automatic gearbox (but few did).
Find out more about the development and history of the MG MGB Mark 3 – MG MGB Mark 3 photo history
Click here to see more engine start and classic car videos on Carphile
Find events for MG fans and enthusiasts in our calendar or MG Owners clubs on our clubs pages