Silverstone Classic 2014 a must attend event for car club members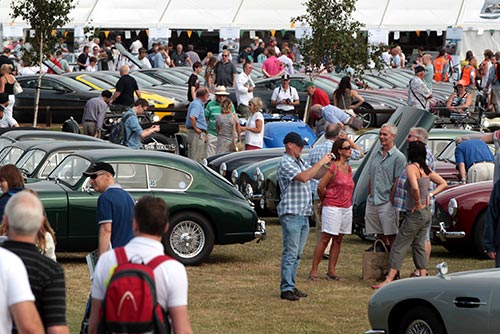 A record number of eager owners'  car clubs have already signed up to be part of this summer's Silverstone Classic (25-27 July).
84 clubs have already registered online, taking advantage of a special two-for-one classic car display ticket offer and members access to in-field display parking at the World's Biggest Classic Motor Racing Festival. This number already beats the 56 clubs that had registered by this time last year and already exceeds the 77 clubs that participated in 2013's Silverstone Classic.
Among the newcomers are the Rover P6 Club, the Royal Air Force Mini Club and the Berkeley Enthusiasts Club, which will be celebrating its 50th anniversary at the event. These will line up alongside the more familiar massive gatherings of Aston Martins, Bentleys, Ferraris, Lamborghinis, MGs, Morgans, MX5s, Porsches and a fabulous kaleidoscope of others including the annual BMW Zedfest.
Silverstone Classic 2014 will continue its tradition of celebrating important milestones in motoring history.  This year there's a special on-track cavalcade to mark 50 years of the Ford Mustang, joining recent celebratory parades of E-type Jaguars, Ferrari F40s and Porsche 911s.
"Last year we had more than 9000 classic cars on display at the Silverstone Classic and it seems certain that we will top that number this summer," said Event Director, Nick Wigley. "We value highly the massive contribution the classic car clubs make to the overall success of the Silverstone Classic. They provide an amazing spectacle for both race fans and fellow devotees who really enjoy the camaraderie of spending time with thousands of like minded enthusiasts – that's why we offer them special deals to be an integral part of the massive show."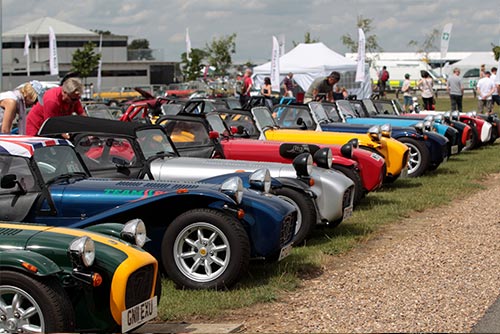 The special incentive for members of car clubs and organisations is open until the end of May. Registration online via the official www.silverstoneclassic.com website is totally free for 2014 and, once signed up, members of these clubs will be given a special code offering them two adult tickets – plus the wonderful chance to add their own classic car to the glittering in-field displays – from just £39.
General admission tickets for this summer's edition of the World's Biggest Classic Motor Racing Festival are selling fast with fans taking advantage of considerable 'early-bird' savings. Full details can also be found on the www.silverstoneclassic.com website.