Goodwood Breakfast Club – Thoroughbred Sunday
03/08/2014 @ 8:00 am

-

12:00 pm

FREE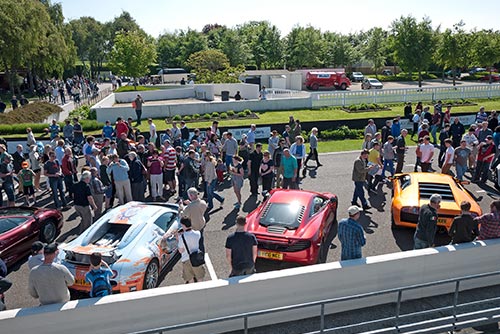 The theme of the third 2014 Goodwood Breakfast Club event – Thoroughbred Sunday.  Primarily for pre-1966 vehicles with a certain 'pedigree', celebrating the golden era of GoodwoodMotor Circuit.
Firmly established as a 'must-see' event for car enthusiasts, and with free admission guaranteeing big and knowledgeable crowds,
With an eclectic mix of machinery and a delicious organic breakfast menu guaranteed for every event, there is something to entertain motoring enthusiasts, whatever your taste.
The Goodwood Breakfast Club website has regular updates on each monthly theme, and for 2014 visitors must pre-register online at (www.goodwood.com/breakfastclub) to have a chance of their theme-relevant vehicle being displayed on the circuit.
All 2014 Goodwood Breakfast Club events will be staged from 0800-1200 hours on the first Sunday of the month (except in July and September due to the proximity to the Goodwood Festival of Speed and Revival motor sport events).
For further information and/or to pre-register a vehicle for Thoroughbred Sunday, please contact the Goodwood Breakfast Club:
Telephone: +44 (0)1243 755060
E-mail: cooked@goodwood.com