Fast Car Festival 2016
30/07/2016 @ 8:00 am

-

31/07/2016 @ 5:00 pm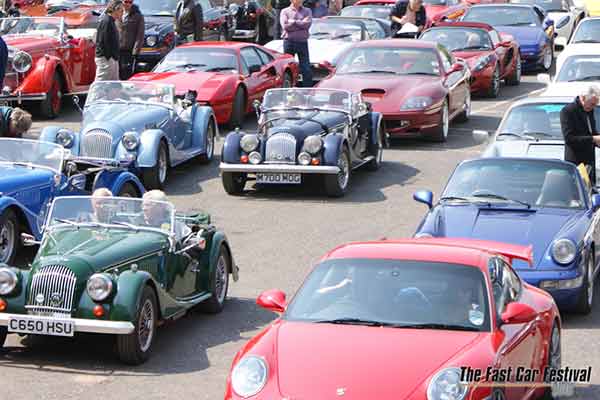 The Fast Car Festival 2016, an all-new car show with a wide variety of performance car action and a festival atmosphere takes place at the Donington Park race circuit over the last weekend of July.
The Fast Car Festival will feature classic and modern performance cars from all over the world.   As well as the cars, the event will focus on having fun, with a live stage and a full-on festival atmosphere.
Fast Car Festival 2016 – What's on?
So what can you find at the Fast Car Festival 2016?  Among the highlights for car enthusiasts will be displays, live demonstrations and car collections of the finest classic, performance and motorsport machinery from around the world.
Car clubs will be out in force, with a huge display area.  The prestigious Supercar Driver car club, will be at the event, with their members' hyper and super cars on display.  So expect to see Bugatti Veyrons, Pagani Zondas and Koenigseggs alongside Ferrari 458s, Porsche 911 Turbos and Lamborghini Huracans.
The honoured marque for this the inaugural event being will be Lotus. and the Lotus Drivers' club and  TVR Car Club will head up the British paddock.  The vast club infield areas allow visitors to get up close to hundreds of the rarest, fastest and priciest cars around.
There will be plenty of on track action on the famous Donington circuit.  Performance cars of all shapes, ages and sizes will be put through their paces.  Whether it is classic, retro or current, if it's fast and has four wheels, then it will be found at The Fast Car Festival.
There is also be the chance for Fast car festival 2016 visitors to take their own vehicle out in a number of public track sessions or the chance to experience some of the world's fastest and rarest super cars from the passenger seat for a few adrenaline-filled laps of the former F1 circuit.
Away from the track, visitors will be able to enjoy the festival atmosphere, with music, food and dress evoking every great motoring nation.   While at the main stage there will be live music and interviews with motoring celebrities.
The main party takes place on the Saturday night, with licensed bars, live bands, followed by club DJs and an evening of party music.
Tickets and admission
To find out more or book tickets please visit the organiser website.
Please bookmark this page carphile.co.uk will update it with further information as it becomes available