Baron's Auctions Tattersalls sale 2016
12/07/2016 @ 8:00 am

-

5:00 pm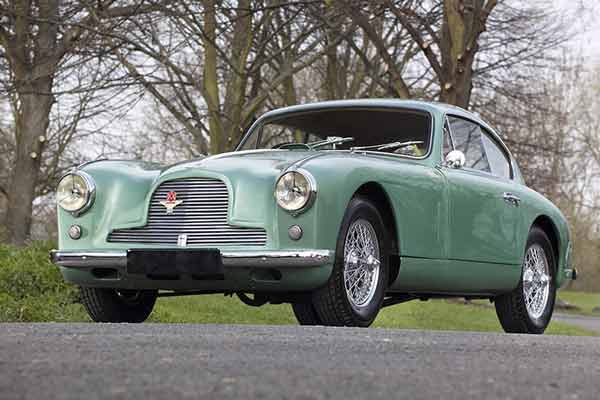 Barons Auctions is to hold a very special classic car sale at Tattersalls, the world's oldest bloodstock auctioneers, on July 12th 2016 in Newmarket.
The world's oldest bloodstock auctioneers will be hosting thoroughbreds of the classic car variety on July 12th, at Barons' Auctions Tattersalls sale 2016 at Newmarket.
Baron's Auctions Tattersalls sale 2016 – What's on?
Entries to the sale include not one but two Bentley R Type Continental Fastbacks, with distinctive, sleek styling by H J Mulliner.
The first R Type Continental for sale was the 1953 Geneva Show car. The car features special factory equipment, including a kilometer speedometer and heavier front shock absorbers, it has an estimate of £1,000,000-£1,300,000.
The second Bentley Continental R-Type for sale is slightly younger, a highly original 1954 car which has been in one family for 40 years.  This car comes with an estimate of between £750,000 and £1,000,000.
A Bentley even rarer than the R Type Continental Fastbacks for sale is a car that is sure to be a hit with investors, is this Bentley S1 Continental Fastback.
The 1957 Mulliner-bodied example at Barons Auctions' Tattersalls sale has recently been refurbished but is still very original.  At an Estimate of between £340,000 and £390,000, this rare classic Bentley offers fantastic investment potential.
The 1962 Jaguar S1 E-type roadster for sale is fresh from restoration and with just 250 shakedown miles completed, it's pretty much brand new.
The car was shipped to New York in 1962, and is now finished its original opalescent gunmetal, with a burgundy mohair hood. Still in original LHD configuration, the car is described as about as possible to an E-type straight off the Browns Lane production line (£230,000-£260,000).
Another car in the sale that could be described 'as new' is this 1964 Rolls-Royce Silver Cloud 3 convertible.
The car has been through a full nut and bolt restoration so meticulous that an original Mulliner car was purchased and disassembled so it could be used as a template.  The resulting Silver Cloud 3 is an absolute millimeter-perfect copy of an original Mulliner car. Estimate: £235,000-£265,000.
In 1955 Jack Barclay displayed a four-door Bentley S1 Sports Saloon on its Earls Court Motor Show stand.  At huge expense, the car was converted into a beautiful, two-door convertible, with all-aluminium panel work.
The car has recently emerged from an extensive restoration.  Now in as-new condition, but still with original features such as its special order white steering wheel.  The car comes with an estimate of between £235,000 and £265,000.
This Aston Martin DB2/4 Mk 1 was sold new to Mr Grahame Bourne in 1954.  Grahame kept the car for 57 years, selling it, finally, when he was 91 years old.
The car remains in beautiful, original condition, testament to the love and attention lavished upon it over more than half a century by Mr Bourne (estimate £130,000-£150,000).
Tickets and admission
For more information and to find out how you can bid in the sale please visit the organiser website
Please bookmark this page so Carphile.co.uk will keep you updated about Baron's Auctions Tattersalls sale 2016 as information becomes available