Speed Into Spring – Shelsley Walsh hill climb
03/05/2014 @ 9:15 am

-

04/05/2014 @ 5:30 pm

See text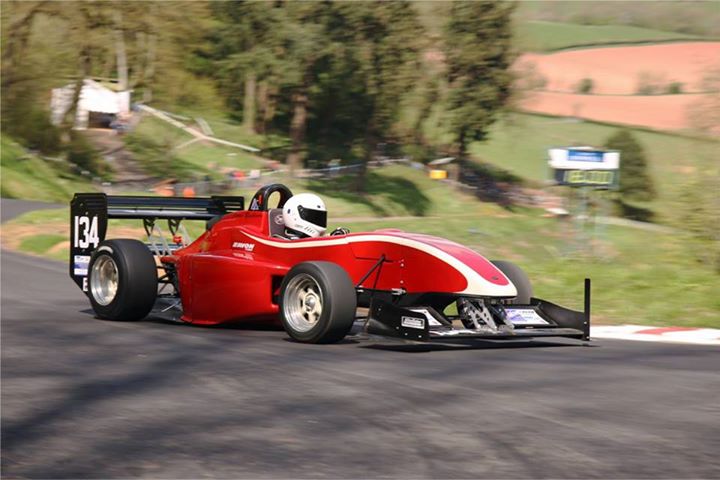 Speed Into Spring (formerly known as May Midlander) is the first hill climb racing meeting at Shelsley Walsh has attracted a full entry of some of the very best hill climb cars and drivers from across the country.
Hill climb cars and drivers at Shelsley Walsh
Several new machines and first time hill climb drivers will be making an appearance at this Speed into Spring event in a wide variety of sports, classic, saloon and racing cars, alongside entrants in the highly competitive Midland Hill Climb Championship.
Reigning Midland champion Rob Stevens will be defending his title in his Force SR4 Sports Libre car, together with championship runner-up Mike Turpin in his supercharged Vauxhall VX220.
The 1100cc hill climb racing car class sees no fewer than 21 entries with MAC member Simon Fidoe campaigning the very latest F1-inspired and fully aerodynamic Empire Wraith single-seater which will be seen at Shelsley Walsh in competition for the first time.
Fifteen Porsche cars will be competing in their own invited class as part of the Porsche Club of Great Britain Championship and 25 cars of all Lotus variants will be taking part in the Paul Matty Sports Cars Lotus Championship.
Other invited classes include the Cheltenham Porsche Specialists, 'B' Licence Road Going Championship and a special class for AC Cars.
John Harrison and his 1958 Dodge Coronet
One driver set to entertain the crowds at Shelsley Walsh is John Harrison from Wareham, Dorset, with his 1958 Dodge Coronet sedan, which has a 5.3litre V8 engine, only two forward automatic gears and manages 14 miles per gallon on a good run!
John commented: "The challenge of hill climbing such a totally unsuitable but exciting car is what appeals to me and I am really looking forward to driving for five hours up to Shelsley Walsh and then competing at this iconic venue.
"The car is completely unrestored and retains its original paint, interior and drive train, with no power steering or assisted brakes and is running on authentic crossply whitewall tyres to provide a true 1950s driving experience.
"It will reach 60 mph in first so I just keep it in that gear and hang on for dear life as it wallows along and smokes its tyres around the corners."
Saturday is Practice Day giving all competitors the chance to refresh their memories of the hill with the Sunday being the Event Day.

Hill climb racing points and rules
There are nine points for winning each class down to one point dependent on the number of entries in the class. For the most competitive drivers there is a bonus point for reducing their class record which always heightens their commitment.
The run-offs take place at the end of morning class runs on Sunday and at the end of the day's competition. Saturday, practice day, is when all competitors are offered two practice runs.
Event details and tickets
Each day starts at about 9.15 am with the event finishing around 5.30pm dependent on the conduct of the event.
Tickets for this Shelsley Walsh hill climb racing event can be bought here.  Please visit the organisers website for more information.