Simply Porsche
22/06/2014 @ 9:30 am

-

5:00 pm

see text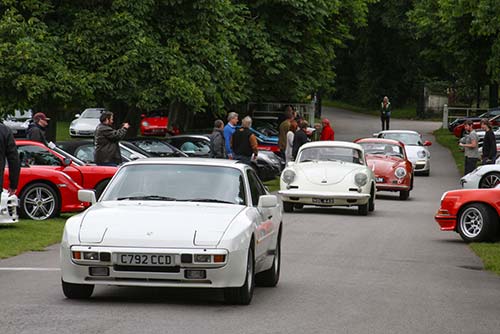 On Sunday 22nd June, Beaulieu's popular Simply Porsche rally, in association with the Independent Porsche Enthusiasts Club, will be welcoming Porsche owners to display their vehicles in the grounds of the National Motor Museum for the day.
This fantastic rally is open to all Porsche owners, with all ages and models of the marque eligible to join the display. This is a great opportunity to view hundreds of Porsches, meet other like-minded enthusiasts, browse a selection of trade stands and enjoy a great day out at the Beaulieu attraction.
As with all Simply Rallies, visitors to Beaulieu on the day of the event will be invited to vote for their favourite vehicle in the People's Choice Awards. The owner of the winning car will receive a Beaulieu Trophy in an afternoon presentation ceremony and will be given the opportunity to lead a cavalcade of Porsches through the attraction.
For entrants arriving in a Porsche and joining the event on the Beaulieu parkland, entry prices are adult £10 and child £5.
Find out about the history of Porsche
Entry into the Beaulieu parkland with your Porsche is from 9.30am with catering available. The event opens to the public at 10am. Admission to the event includes entry to the whole Beaulieu attraction; the National Motor Museum, World of Top Gear, Beaulieu Abbey, and Palace House and gardens.
Tickets are available to purchase on the day or you can buy advance tickets up until 5pm on the 20th June either by telephone on 01590 612888 or online at www.beaulieushop.co.uk.
For all Porsche-related trade stand enquiries, telephone 01590 614614. All other visitors should enter Beaulieu via the Admissions Hall at normal Beaulieu attraction admission prices.
Porsche owners clubs information
Simply Porsche is part of Beaulieu's calendar of Simply events, which includes a wide variety of themes covering a range of makes and models.
For more information please visit the organiser website