Silverstone Classic 2015
24/07/2015 @ 8:00 am

-

26/07/2015 @ 5:00 pm

See text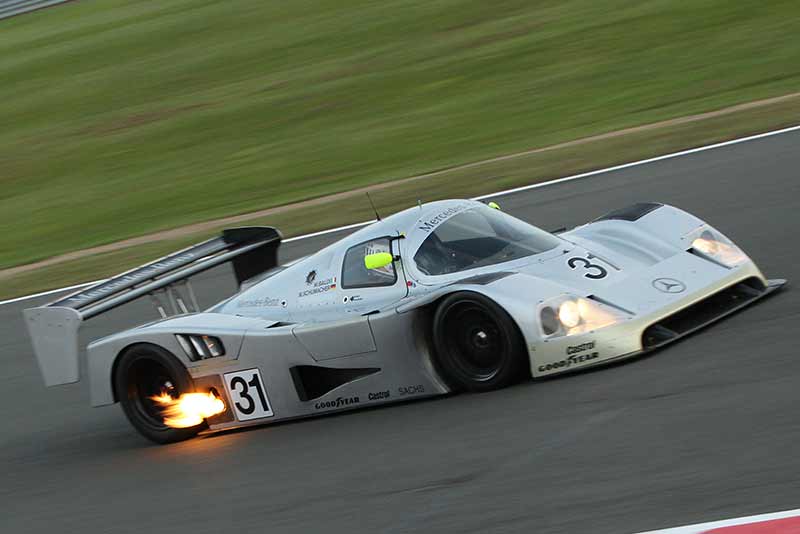 As the Silverstone Classic 2015 (24th – 26th July) celebrates it's 25th anniversary, firmly billed as the World's Biggest Classic Motor Racing Festival, will the 2015 event be even bigger?
The very first International Historic Festival took place at Silverstone on 28-29 July 1990.  Now, 25 years later, the multiple award-winning Silverstone Classic is still setting the pace. In 2014 Silverstone Classic attracted its largest ever crowd of 94,000 and featured no fewer than 23 races. These packed grids covered the full spectrum of motor sport history and the total of 1,125 entries topped the record books as the world's biggest motor sport meeting of all times and the 2015 event promises to be even better!
What's happening on track at Silverstone Classic 2015
The World's Biggest Classic Motor Racing Festival will once again feature an enormous range of exciting and evocative races, from more than eight decades of motor sport history. All the established favourites return including Group C prototypes, Super Tourers, 90s GT Legends and the FIA Masters Historic F1 Championship alongside two eye-catching new grids to be revealed in the months leading up to the event.
Massive car club displays and record-breaking on-track parades will again play a huge part in the 2015 event. The third day (Sunday 26th July) has been designated 'Silver Sunday at Silverstone', with all owners of silver cars, old and new, invited to join in the festivities.
Legendary rockers Status Quo will top the live music line-up on the Saturday night.
To mark the occasion, a special Silver ticket type has been introduced which includes a special in-field parking area plus a sparkling Silver Jubilee cavalcade around the famous Grand Prix circuit.
Silver Sunday
The biggest celebration, though, will be the special Silver Jubilee parade – one of the highlights on Sunday 26th July, will see hundreds of silver cars taking to the famous Silverstone Grand Prix track.
The spectacular parade is open to everyone with a silver car, old or new, and has attracted an amazing mix of cars, spanning nine decades of automotive history, ranging from a 1934 Austin Seven Special to the latest modern cars from Land Rover and Aston Martin.
Silverstone Classic are looking for as many car fans as possible to participate in their 25-year celebrations, explains event director Nick Wigley "Right from the very first event in 1990, the Classic has always set out to commemorate important motoring anniversaries with track parades but this is something a little bit different". "For once it's not limited to those lucky enough to own an E-type, 911 or F40 – it's open to all those millions of motorists who simply have a silver car".
Silverstone Classic 2015 – Tickets and admission
Tickets are available now, with early Bird tickets offer significant savings of up to 15 per cent.
Additional discounts are available to members of registered car clubs displaying their classics on the in-field.
As part of the 25th birthday celebrations, owners of silver cars can join the special 'Silver Sunday' track parade and associated festive activities. Details can be seen at www.silverstoneclassic.com/silversunday
Owners of silver cars wishing to take part in the Silver Sunday parade must pay £25 – on top of general admission tickets. As well as taking part in the display, it also includes special infield 'Silver Zone' parking and a special 25th anniversary car sticker.
All tickets must be purchased in advance.  Details can be found on the Silverstone Classic website.