London to Brighton Veteran car run 2015
01/11/2015 @ 7:00 am

-

5:00 pm

See text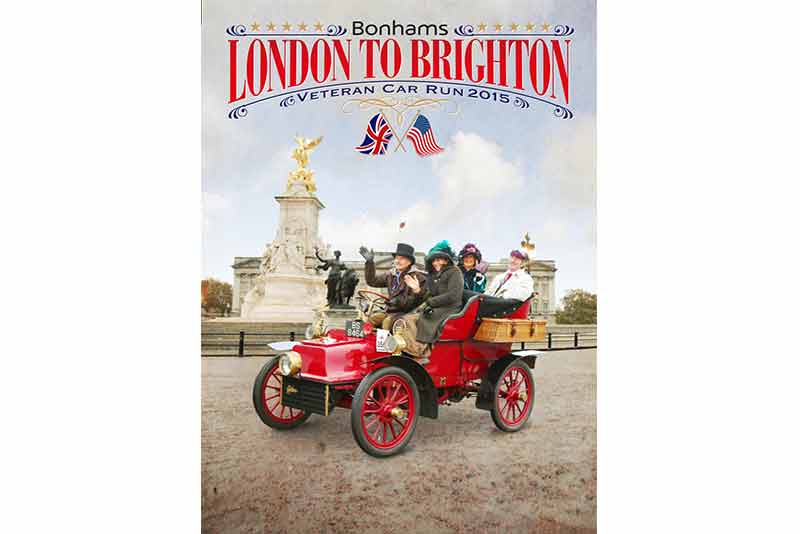 The Bonhams London to Brighton Veteran Car Run 2015  takes place on Sunday 1st November, with over 400 veteran cars leaving Hyde Park in London.
Celebrating the original 'capital-to-coast' Emancipation Run held on 14 November 1896, the first re-enactment took place in 1927 and it has been held every year since, except the war years and 1947 when petrol was still rationed.
It commemorates the Locomotives on the Highway Act, which allowed the speed limit for 'light locomotives' to be raised from 4 to 14mph and abolished the need for cars to follow behind a man on foot waving a red flag.
This year's event aims to have a distinctly US theme to the veteran cars entering, in recognition of the large number of American cars that regularly tackle the event.
The veteran car route
The first car leaves Hyde Park just before dawn at 7am.  The route then threads under Wellington Arch before passing Buckingham Palace and starting the 60-mile trip to Brighton.
Not only is the Veteran Car Run the world's oldest motoring event, it is one of the most popular, as almost half a million spectators line the route and completely free to view.
Entries now open – early booking discount until the end of May
Entries are now for the London to Brighton Veteran car run 2015 and is open to all cars built before 1905 (making the youngest 111 years old), a moving history show of car names some familiar and some not so.  For every Vauxhall, Renault, Peugeot and Rover there are almost-forgotten marques like Delahaye, Panhard and Leon Bollee.
If you'd like to enter the event, there's an 'early bird' discount of over 35% on the standard entry fee if you book before 29 May. For more details of the event and entry forms visit the organisers website
The Bonhams London to Brighton Veteran Car Run 2015 is just one element of London Motor Week, most of which is free and open to the general public. Other events include the popular (free) Regent Street Motor Show, to be held on Saturday 31 October, which turns Regent Street into an open air motorshow for veteran and modern cars alike.  Then there is the new Classic & SportsCar – the London show and the Bonhams veteran car auction on Friday 30 October.