The Footman James Classic Car Show Manchester 2015
19/09/2015 @ 10:00 am

-

20/09/2015 @ 5:00 pm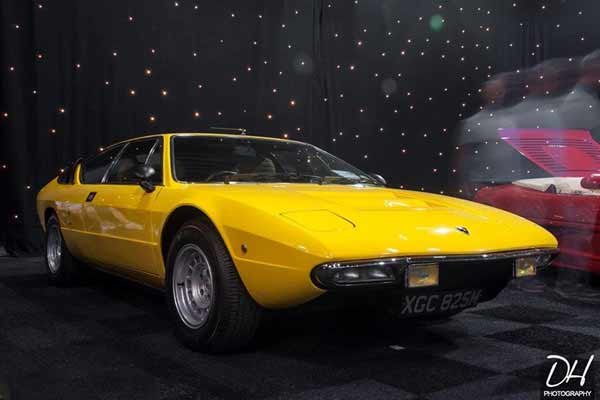 The Footman James Classic Car Show Manchester 2015 is one of the biggest classic car shows in the country and promises a great day out for motoring enthusiasts of all ages. It takes place at Event City in Manchester on the 19th and 20th September
Showcasing the very best of the UK classic car scene, the Footman James Classic Car Show is packed with hundreds of motoring icons ranging from the earliest vehicles ever made, to pre-war, motorcars of the 50′s, 60′s, 70′s, 'youngtimers' from the 80′s and 90′s and finally 'future classics'.  This show promises a motoring nostalgia trip at its finest!
The Footman James Classic Car Show Manchester 2015 – What's On?
Famous marques and models, from outrageous supercars, through to popular family 'daily drivers' that you and yours fondly remember. British Sports and Saloons, American muscle cars, European thoroughbreds, sporting greats and many more.
You can see the car among amongst hundreds of other amazing classics, sports and supercars at The Footman James Classic Car Show Manchester, EventCity, this weekend of September the 19th & 20th.
You can also find at the show.
Trade stands, restoration specialists and autojumble stock classic car spares, restoration projects, memorabilia and all sorts of automotive treasures for enthusiasts.
Get tips and advice from the experts and see the experts in action on the live restoration demonstrations.
If you're looking to buy a classic in 2016, you'll find lots of classic cars for sale both from dealers and private sales.
It's not all about pristine gleaming metal, outside there's live rip-roaring action in the Live Action Stage where some of the most iconic cars of all time scream around the course.  Recent years has seen rallying giants such as the Group B Metro 6R4, the Lancia Stratos, Porsche 911 and a fire-breathing SWB Audi Quattro getting seriously sideways.  It's something no car fan will want to miss!
Football legend George Best's E-Type Jaguar
One of the 'star cars' at The Footman James Classic Car Show is set to be an E-Type Jaguar once owned by one of the world's greatest footballers – George Best.
The previous owner was completely unaware of its star-status when purchasing the car, but it came to light after typing in the registration into Google search.
The current owner tells us about George Best's Jag: 'The car itself is in generally excellent condition, very original, a very good running and driving car, MOT'd and on the road with 67,000 miles. As far as I'm aware George owned three E-Types.  One is now owned by Eagle E-Types, one has not been taxed for 30 years (whereabouts unknown), and this one. This is unusual as it has a blue velour interior and, even stranger, a red headlining. I assume he had the headlining changed.'
Ticket prices and Admission
Adult tickets cost £15.00 on the door but order in advance for a reduced entry of £12.50 per Adults. Children under 16 free when accompanied by an adult.
Advance Tickets are available via the organiser website or through Ticketline direct on 0844 888 9991