Flywheel
20/06/2015 @ 8:00 am

-

21/06/2015 @ 5:00 pm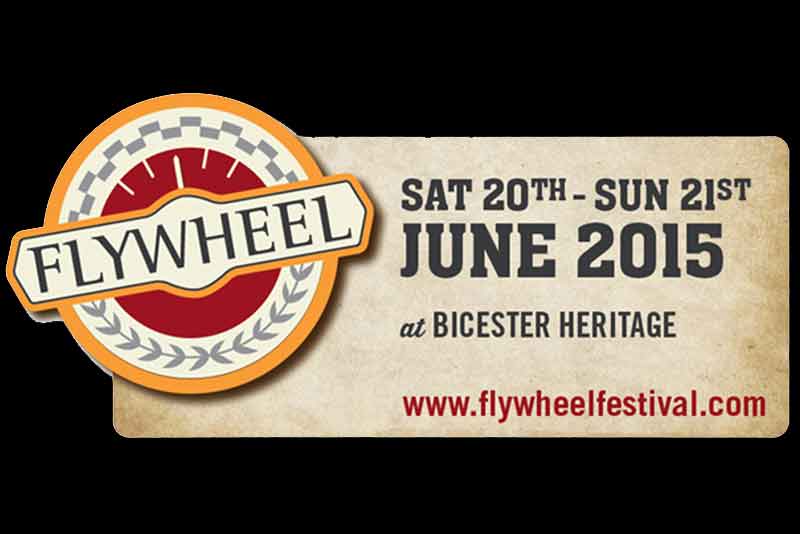 FLYWHEEL is the first major public event to be held at the UK's best preserved Second World War bomber station – Bicester Heritage in Oxfordshire.
Capturing the spirit of all things great and British in the world of historic motoring, aviation and military endeavour, It will offer the very best of heritage action with demonstrations by historic road and racing cars, military vehicles and iconic classic aircraft to create a weekend of nostalgia and excitement; fortified with the sights, sounds and smells of the very best of classic British style and engineering.
Flywheel – What's on
For classic car aficionados, FLYWHEEL will offer the spectacle of peerless machines being driven on Bicester Heritage's wartime loop, unfettered by grandstands or Armco barriers.
Demonstrations by historic road and racing cars Bicester Heritage's wartime perimeter track, include a selection of vintage machinery including pre-war Alvis, Bentley and Bugatti racers, as well as post-war classic cars – Aston Martins and Jaguars, Vanwalls, Maseratis and Ferraris. The location is unspoiled by grandstands or Armco, invoking the spirit of great motor racing in the past.
Aviation buffs will have the chance to get up close to rare historic aircraft, with greater access than is normally possible at traditional air shows.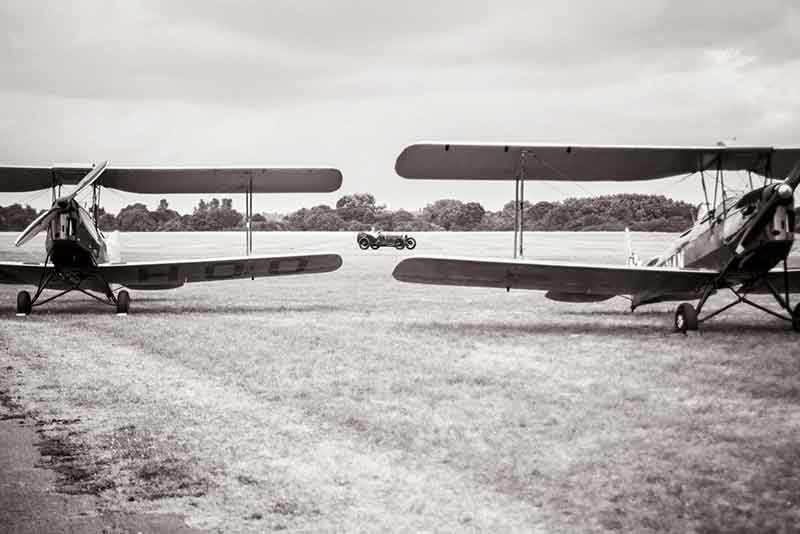 Military vehicle enthusiasts will marvel at the displays of historic vehicles and equipment set against a 'timewarp' background of hangars, air-raid shelters and wartime buildings, while period fashion, lifestyle and music will combine to create a unique ambience.
In addition there will be live music from the various eras and a vintage trade fair offering period costumes, accessories and souvenirs.
"FLYWHEEL will celebrate the three parallel themes of motoring, aviation and military endeavour, with attractions from the pre-jet age era" says Duncan Wiltshire, Managing Director of event organisers Historic Promotions. "The event takes the best elements of air shows and historic motoring to create something new, in a very special location."
Flywheel tickets and further information
A one-day ticket costs £25 (£30 on the gate) and allows visitors to get up close to displays of historic cars, aircraft and military vehicles.  The ticket price includes an official Flywheel souvenir programme (usually £5).  Visitor numbers are strictly limited so book early to avoid disappointment.
Advance discounted tickets are available now from the organiser website.
Please check back at carphile.co.uk for further updates