Bournemouth Wheels Festival
24/05/2014 @ 10:00 am

-

26/05/2014 @ 10:00 pm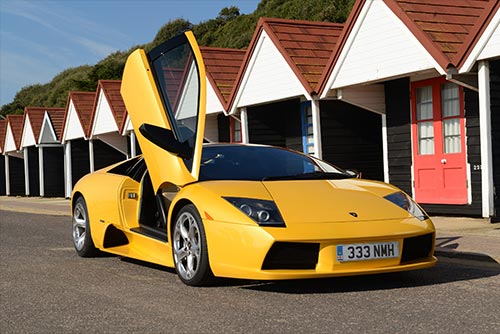 2014 sees the inaugural Bournemouth Wheels Festival Saturday 24 May to Monday 26 May. Billed as the UK's biggest free family Wheels themed festival, it's set to combine motion, power and elegance into three days of high energy action across the popular seaside town and its seafront.
From historic classic cars and world-class BMX stunts to Monster Truck shows and supercars there will be something for everyone. The line-up so far is plans to include show stopping arenas on the beach, a cliff top demonstration course featuring racing cars and bikes,  pier jumps, displays, live entertainment, fireworks and much more.
Highlights in each arena include:
On the Cliff top
The East Cliff, overlooking the beach, will host a live action closed road demonstration course where visitors can get close to the sights and sounds of racing cars, sleek supercars and bikes in action. Plus, there will be two parades each day as well as sideshows, trade stalls and places to eat.
Town Centre and Meyrick Park
The town centre will be home to wheel themed displays, the demonstration cars paddock area and a pre-war vintage car display in the Pavilion car park.
Monday night sees the Wheels Night Ride! At the beginning and end of the evening the town centre becomes a cycle circuit, where families have the chance to join in with a fantastic celebration of cycling. There will be everything from a community 'Bears on Bikes' charity ride, cycling races featuring top riders from around the UK competing at speeds of over 40mph, and a Nightglow ride, where families can dress their bikes with glowing accessories and ride around the circuit with hundreds of others at night.
Saturday and Sunday evenings also sees parades around the town centre, with a stunning selection of cars, bikes.
And don't miss the Classic Vehicle Pageant planned for Meyrick Park, where hundreds of classic cars, bikes and other vehicles will gather each day as part of the Wheels Festival.
Beach
On the beach will be a chance to see car crushing shows and stunts in the Monster Truck arena. Head to the Action Sports arena, situated near the pier, and see Freestyle Motocross FMX experts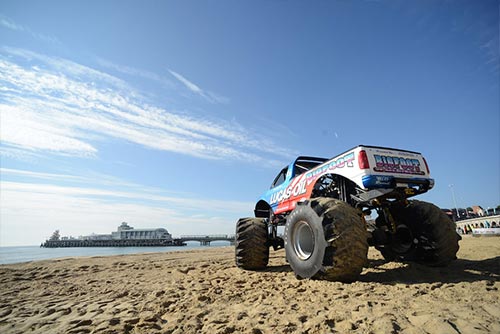 performing crazy stunts and jumps, and don't miss Bournemouth's first ever pier jump attempts on Saturday and Sunday evenings from 7pm to 8pm.
In the Military arena visitors can see Army and Navy vehicles in spectacular shows and demonstrations, plus there's a funfair, shopping and food throughout the festival.
Pier Approach and seafront
The excitement will continue on the beach and at Pier Approach with freewheel stunts taking place featuring expert BMX, skateboard, scooter and in-line skate performers. Here, visitors can get involved and learn how to do the stunts themselves, see the cycle village, watch sideshows, and enjoy the funfair. There will also be car and bike display park ups on the promenade throughout the weekend and fireworks at 10pm on Saturday evening.
Family Wheels Zone
Bournemouth Gardens is set to become a Family Wheels Zone – perfect for kids and adults alike. The stunning Grade II Listed Victorian Gardens will provide the perfect backdrop for toy cars, cycling displays, have a go wheels activities and art displays.
Set to be an unmissable family event, for more information visit http://bournemouthwheels.co.uk.