Barons Auctions Yuletide Sale 2015
15/12/2015 @ 8:00 am

-

5:00 pm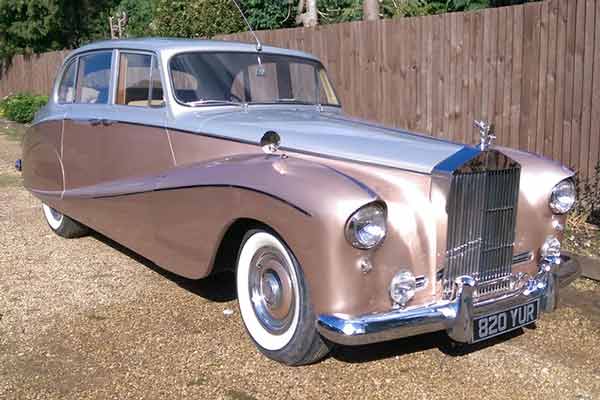 Barons Auctions Yuletide Sale 2015 takes place at Sandown Park in Surrey on December 15th
Barons' Auctions Yuletide Classic lines up a range of classic cars and collectors' cars to suit all tastes and budgets. Promising to be the ideal place for car enthusiasts looking for the perfect four-wheeled Christmas present.
Barons' are celebrating an excellent year of sales and rewarding visitors to the sale with free entry to the salesroom.
Let's have a look at some of the classic car highlights that are going under the hammer at the auction.
1961 Jaguar E-type S1 3.8 Flat Floor Roadster for sale
Top of the list is this early, bright red 1961 Jaguar E-type S1 3.8 Flat Floor Roadster.
The early flat-floor roadsters are among the most desirable Jaguar E-type's around today.  This car is number 1085 and comes with accompanying Heritage Certificate.  Delivered to Jaguar Cars in New York on November 27th 1961, where it remained for 30 years before coming back over to the UK in May 1991 whereupon an enthusiastic, no expense, 16 year restoration began. The restoration was finally completed and the E-Type registered with the DVLA in August 2007.
This holy-grail of E-type's is estimated to sell for between £100,000 and £120,000 (but don't be surprised if it sells for more!).
Other desirable classic and performance cars at Barons' Yuletide sale
There are plenty of other desirable cars for sale at Barons' Yuletide Auction.  From a 1960 Bentley Continental S2 (estimated at: £85,000-£105,000), Ferrari F355 F1 Spider (£60,000-£75,000), 1978 Aston Martin V8 convertible (£55,000-£60,000) and a 1959 Jaguar XK150 (£40,000-£55,000).
Few cars are prettier than the 1956 Rolls-Royce Hooper-bodied Empress Line (pictured above, estimate:  £30,000-£33,000).  This rare and glamourous champagne and mink coloured Rolls-Royce Hooper would be perfect for cruising the lanes of Sussex to Goodwood or driving to the South of France.
While this 1980 aluminium Teal Bugatti replica is styled to bring back memories of pre-War Bugatti racers and is now old enough to be considered a classic itself. The Teal offers a dose of vintage style but with an estimate of between £37,000 and £45,000, at a fraction of the cost of the real thing.
There are also plenty of classic cars for sale in the Barons' Yuletide Classic for enthusiasts with smaller budgets.  From a Fiat 500 to a rare Befour Engineering 2+2 four-seater MGB and a 1973 Harvest Gold Morris Mini that has had two lady owners from new, and covered just 20,000 miles (estimate: £4,000-£6,000) and lots, lots more!
Tickets and Admission
The Barons' Auctions Yuletide Sale 2015 takes place at Sandown Park on December 15th.
Barons is giving free entry to the saleroom and a 25% discount on commissions for its final auction of the season.
For more information please visit the organisers website