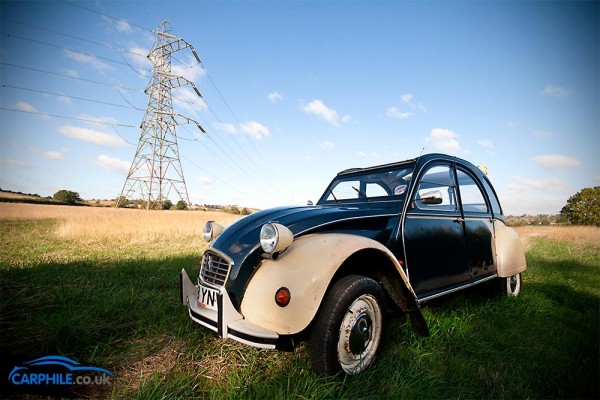 Citroen 2cv history
Much has been written about the Citroen 2cv over the past 67 years, arguably too much of it around ploughed fields, baskets of eggs and not enough about the joie de vivre that this little car continues to inspire in it's followers to this day.
The origins of the Citroen 2cv, The TPV
The 2cv grew out of Citroen's TPV (The Petit Voiture) project in the mid-thirties. Citroen's vision of the peoples' car was intended to entice, less-affluent, rural France out of their horses and carts and into the motor car. The brief called for a car that would be simple to own, cheap to run and repair but also capable of tackling the worst French pre-war country roads, while keeping passengers comfort.
In 1939 Citroen were ready to show the TPV to the world at the Paris motorshow but the outbreak of World War II intervened and all 250 prototypes were hidden to preserve the project's secrecy and keep them away from occupying forces.
It was 1948, more than12 years after work started on the TPV, that the 2cv was launched at the Paris Salon Motor Show. The functional, quirky exterior of the TPV replaced by quirky-Bauhaus-inspired lines penned by revered Italian architect Flamino Bertoni. The press reaction was mockingly unenthusiastic but the public loved it. Thousands of orders were taken on the opening day and by the end of the show one and a quarter million visitors had flocked to see it.
Citroen 2cv models
The 2cv was launched with a 375cc engine, which grew to 425cc in 1954. The most powerful model, the Citroen 2cv6, was released in 1967, the '6' denoting the growth in it's twin-cylinder engine to 602cc.
Citroen 2cv variants
In an early form of platform sharing, over the years Citroen built a number of different models on the 2cv platform – the more luxurious Dyane and Ami, practical Fourgonnette and Acadiane vans and the Mehari a lightweight off-roader originally intended for French military use.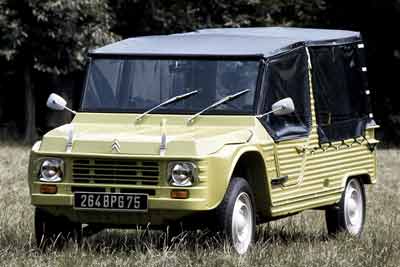 One of the strangest of 2cv variants (and the rarest and most expensive today) was the Sahara, a four-wheel drive powered by two air-cooled engines mounted front and rear.
Citroen 2cv production ends
2cv production finally ended in 1990. Today when the average model lifespan is around 5 years, it's incredible that 2cv production lasted nearly 42 years. Overall Citroen built 3,872,583 2cv saloons but with production numbers total almost 9,000,000 if you include 2cv variants.
Citroen 2cv today
Today the 2cv still has an enthusiastic following, with enthusiastic support from Citroen 2cv owners clubs around the world, good specialist support and a good supply of replacement parts available. 2cv racing is still one of the more financially accessible, forms of motorsport. In 2013 there were six rounds, including a 24 hour race at Snetterton.